Learning enthusiastically, fighting the COVID off!
TIN TỨC

25/02/2021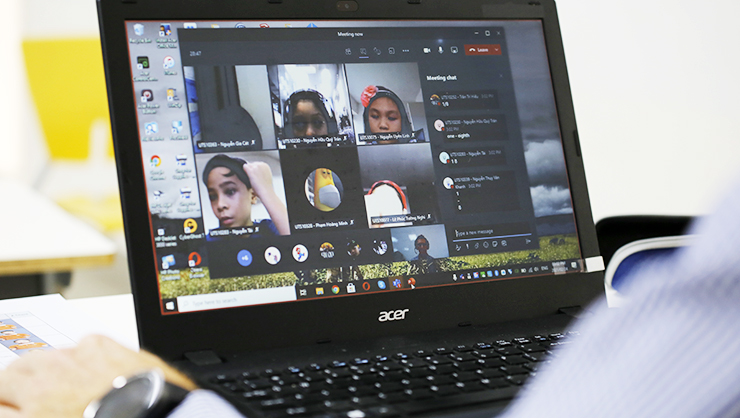 The serious situation of pandemic didn't allow UTS-ers to return to school after the Tet holiday as scheduled. However, it cannot prevent UTS community from learning enthusiastically. With the instruction of teachers, online classes have been successfully organized. Students actively raised their hands, completed exercises and assignments. After many efforts of an online learning week, as per Official Dispatch No. 546/UBND-VX released from Ho Chi Minh's People's Committee, we can officially return to school from March 1st, 2021. To ensure safety for yourself and the community, Parents and students shall remember and follow these advices:
Complete the mandatory health declaration exactly and punctually;
Please remember to wear the mask; wash your hands often with soap; do not share personal belongings; and put trash in the bins;
Please promptly report to the school when there are abnormal health problems;
Prepare all required school supplies and belongings.
Besides, let's continue raising the high learning and training spirit to have wonderful memories together. Get ready to meet each other, UTS-ers!