US Vietnam Talent International School becomes a Microsoft Showcase School
TIN TỨC

27/09/2022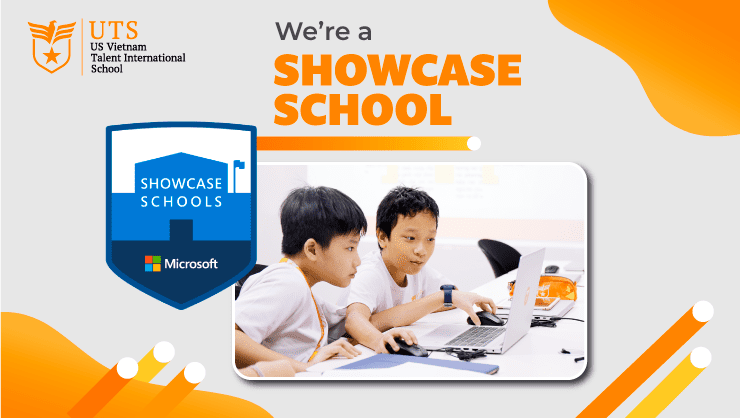 On September 15th, US Vietnam Talent International School was honored to receive the news: We are officially recognized as a Microsoft Showcase School.
This title is a testament to the efforts of UTS and teachers in digital transformation and the application of information technology in teaching, with the desire to create an advanced and effective teaching and learning environment with student-centered and provides them with the necessary technical skills in the 4.0 era.
Despite experiencing difficulties caused by the COVID-19 pandemic, UTS strived to apply technology to education. As a result, the online learning activity at UTS was uninterrupted and fulfilled certain goals, including: • 80% of Teachers are MIE - Microsoft Education Expert • 50% of Teachers are awarded the MCE – Microsoft Certified Educator • 10% of Teachers are MIEE - Microsoft Innovative Educator Experts.
"US Vietnam Talent International School is very proud to not only be a nurturing environment for students' talents, but also an environment for teachers to become experts and active members in the community of creative teachers, always make contributions and spread positive values. UTS does not see the "Microsoft Showcase School" as the final destination but as the starting point for the journey of pioneering digital transformation in education with global goals." – Ms. Ngoc Lan – Principal.