School Year 2022 – 2023 Closing Ceremony| "The Part Of The Academic Year 2022 – 2023 Is Really A Journey With Mixed Emotions That Will Be Undefined"
TIN TỨC

30/05/2023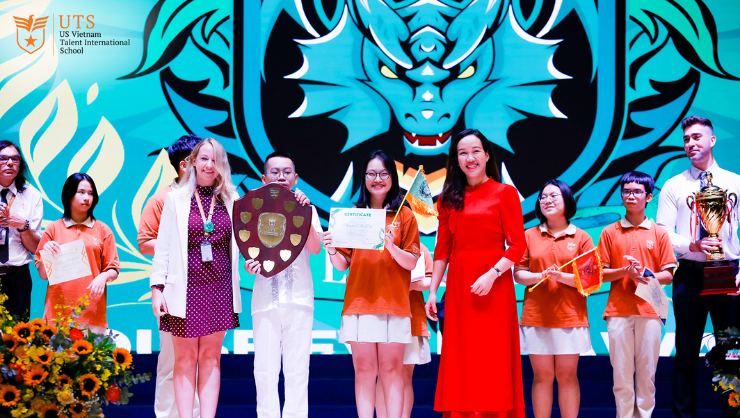 The train to explore the joy of study in the 2022-2023 academic year officially docked at UTS Van Lang Complex on May 30, 2023, with the participation of the whole UTS Community from two campuses.
"The journey of the 2022-2023 academic year is filled with mixed emotions that are difficult to describe." This wonderful journey came to a great conclusion thanks to the caring guidance and support of teachers and parents." - Gia Han, a class 5.3 student shared.
After a school year filled with many new challenges, the UTS "seeds" have become mature and understood themselves better. UTS hopes that students will bring "new things" that they had learnt from teachers, parents and friends in order to improve and become the best version of themselves.
The warm but bustling sound of the Closing Ceremony must still linger in the minds of all UTS students. Let's go through those memories with UTS!