The final stage of high school is extremely important and almost decisive for the career and future of students. Understanding the importance of this level of study, the International High School program at UTS wishes to bring practical values in the era of global integration instead of short-term goals such as awards or grades.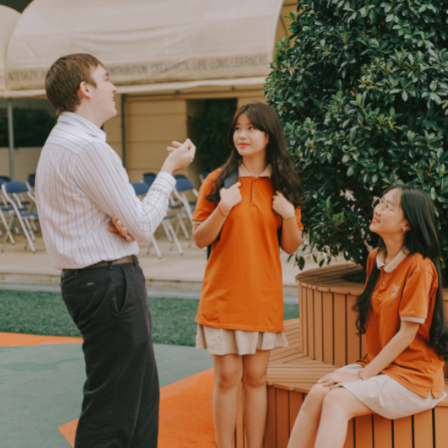 UTS High School Program
Build a specialized training model according to capacity, promote intensive study programs in strong subjects with each student, promote the spirit of initiative, self-study of children.
Students have the opportunity to participate in many projects and community activities, where they recognize their own value in a large society.
Support students in the process of future career orientation, build an oriented training roadmap to thereby shaping their career development path.
Outcomes
Build initiative and self-study.
Develop life skills, progressive attitudes, inclusion and ethical values.
High School Diploma.
English proficiency equivalent to IELTS 7.0+ (Common Core Standards International program)
International GCSE (The Oxford International Curriculum– Grade 10)
English proficiency equivalent to IELTS 7.5+ (The Oxford International Curriculum)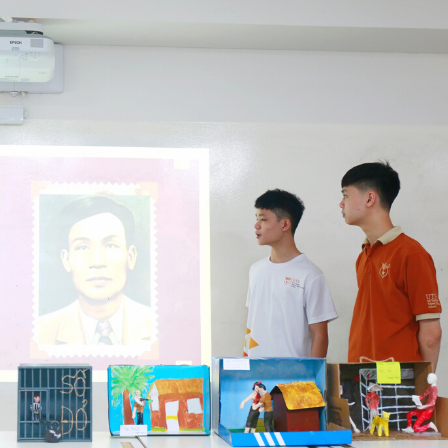 Curriculum Structure at UTS
At US Vietnam Talent International School, students' love and natural motivation for learning are extremely important. With a researched and optimized curriculum, UTS students not only learn fundamental and long-term valuable lessons but also have opportunities to play, to run and experience a variety of activities, challenges, classrooms and environments. The programs at UTS includes National program, International program and Growing Talent program. 
The National program
The program is optimized based on the general education program of the Ministry of Education and Training of Vietnam. The program ensures the development of learners' qualities and competencies through educational content with fundamental, practical and modern knowledge and skills.
International Programs
The International Program at UTS includes a variety of subjects taught in English, giving students the opportunity to develop international standard academic competencies in parallel with enhancing global citizen skills. Parents, students can choose either of two following programs
The Oxford International Curriculum - UK
developed by experts from Oxford University Press and based on the UK's National Curriculum. The approach of the curriculum is special: putting the joy at the heart of learning. At UTS, the Oxford International Curriculum consists of five (05) subjects: Well-being, Global Skills Project, Math, Science, and English. 
The Common Core Standards International program - US
built on a selected list of standards from the Common Core State Standards (CCSS) and the Next Generation Science Standards (NGSS). The program consists of three subjects: Mathematics, English and Science.
Growing talent program
The program equips students with knowledge, skills and cultivates the core qualities so that students can maximize their potential. The program consists of 4 parts: physical education, personal development; social skills, arts, science and technology.
High School Students of US Vietnam Talent International School
We believe that the baggage each student carries with them when entering life must be the most valuable and solid thing, in order to have the ability and courage to face all challenges at any time in life no matter what the circumstances are.
Sharing of our Nurturers

Mr. William Author
Currently, some of my students are consulting some university or study abroad programs. I do not advise them to choose what major to choose, but to help students be confident in whatever path they choose. I also often introduce new trends and professions for them to broaden their horizons and make the best decisions on their own.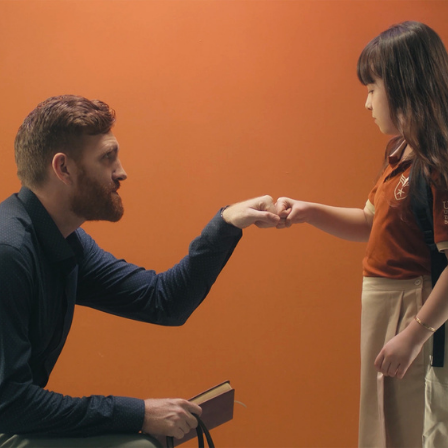 Mrs. Tran Huong Thao
For me, teaching means far further than providing knowledge. We need to help students nurture their personalities. UTS students are dynamic, creative, energetic and especially confident when sharing their ideas and opinion.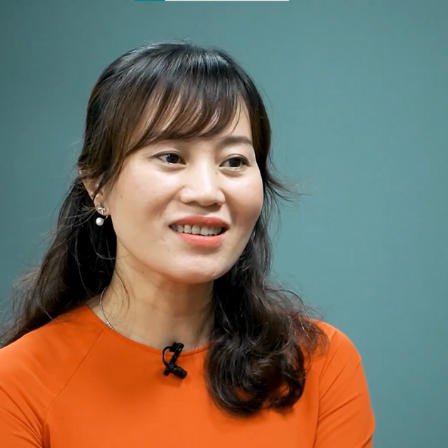 Discover more about UTS
Parents and students access following address for the tuition fee and policy:
FEE SCHEDULE AND POLICY

In addition, parents can discover more information about our flexible financial solution which is "growing talent" financial package:
FINANICIAL PACKAGE