Secondary is an important milestone marking the psychological change, both physically and mentally in each student. They go deeper into the path of acquiring knowledge, while gradually increasing the need to experience and assert themselves.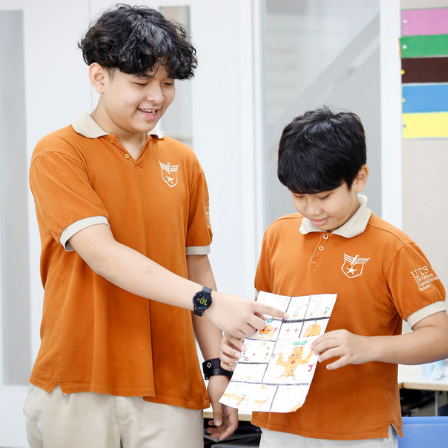 Secondary program at UTS
Create a learning environment in which each individual develops the capacity for independence, self-study and the comfort of exchange and cooperation.
Integrate academic programs with experiential activities, personality education and social skills. The English program and STEM science and technology are also focused on strengthening.
Increase experiential activities, giving children the opportunity to explore the world and develop comprehensively.
The outcomes of Secondary students at UTS
Build moral standards and social skills.
Develop self-ability, self-learning, and creativity.
Certificate of Secondary Education Completion.
5.0 + IELTS.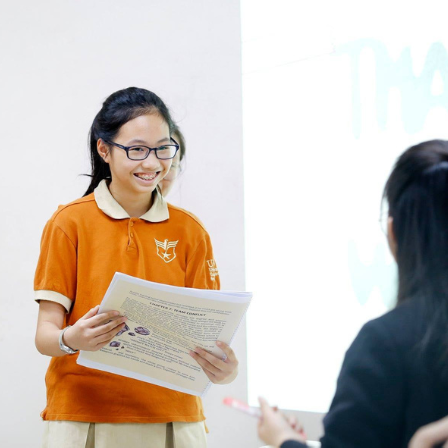 Curriculum Structure at UTS
At US Vietnam Talent International School, students' love and natural motivation for learning are extremely important. With a researched and optimized curriculum, UTS students not only learn fundamental and long-term valuable lessons but also have opportunities to play, to run and experience a variety of activities, challenges, classrooms and environments... The programs at UTS includes National program, International program and Growing Talent program. 
The National program
The program is optimized based on the general education program of the Ministry of Education and Training of Vietnam. The program ensures the development of learners' qualities and competencies through educational content with fundamental, practical and modern knowledge and skills.
International Programs
The International Program at UTS includes a variety of subjects taught in English, giving students the opportunity to develop international standard academic competencies in parallel with enhancing global citizen skills. Parents, students can choose either of two following programs
The Oxford International Curriculum - UK
developed by experts from Oxford University Press and based on the UK's National Curriculum. The approach of the curriculum is special: putting the joy at the heart of learning. At UTS, the Oxford International Curriculum consists of five (05) subjects: Well-being, Global Skills Project, Math, Science, and English. 
The Common Core Standards International program - US
built on a selected list of standards from the Common Core State Standards (CCSS) and the Next Generation Science Standards (NGSS). The program consists of three subjects: Mathematics, English and Science.
Growing talent program
The program equips students with knowledge, skills and cultivates the core qualities so that students can maximize their potential. The program consists of 4 parts: physical education, personal development; social skills, arts, science and technology.
Secondary students of US Vietnam Talent International School.
Each session opens doors for students to discover many interesting horizons where they can feel the beauty of each subject and realise their own strengths.
Sharing of our Nurturers

Ms. Nguyen Thi Kieu Thanh
For secondary students, I want to be both a teacher who delivers knowledge and a close friend of them. When they feel trustworthy and comfortable enough, they will share more, especially their difficulties that the teacher can help.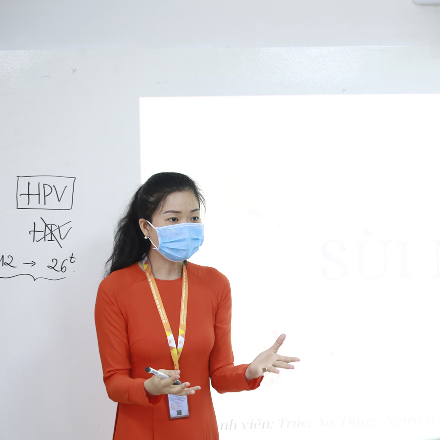 Mr. Nguyen Tri Dung
I always strongly believe that it is of utmost importance to value the difference. Each student has their own strengths, which we need to facilitate them to "activate" and showcase. They should be encouraged to express their own opinion in the most sincere and confident way instead of just collecting the information somewhere.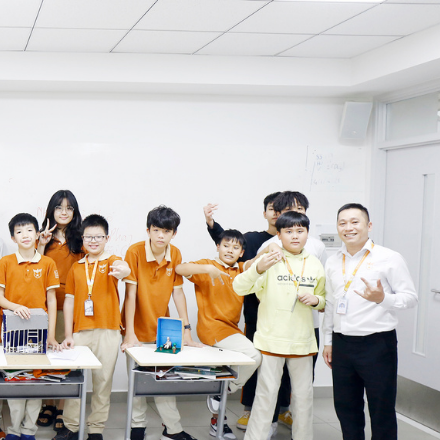 Discover more about UTS
Parents and students access following address for the tuition fee and policy:
FEE SCHEDULE AND POLICY

In addition, parents can discover more information about our flexible financial solution which is "growing talent" financial package:
FINANICIAL PACKAGE