Every day at UTS is a happy day of our students. Based on extensive educational research, the curriculum at UTS is designed to make learning the responsibility and interest of each student. Students understand what learning means to themselves and to the society. This in long term can form lifelong learning habit. UTS students learn in class, at home, from teachers, friends and the world outside.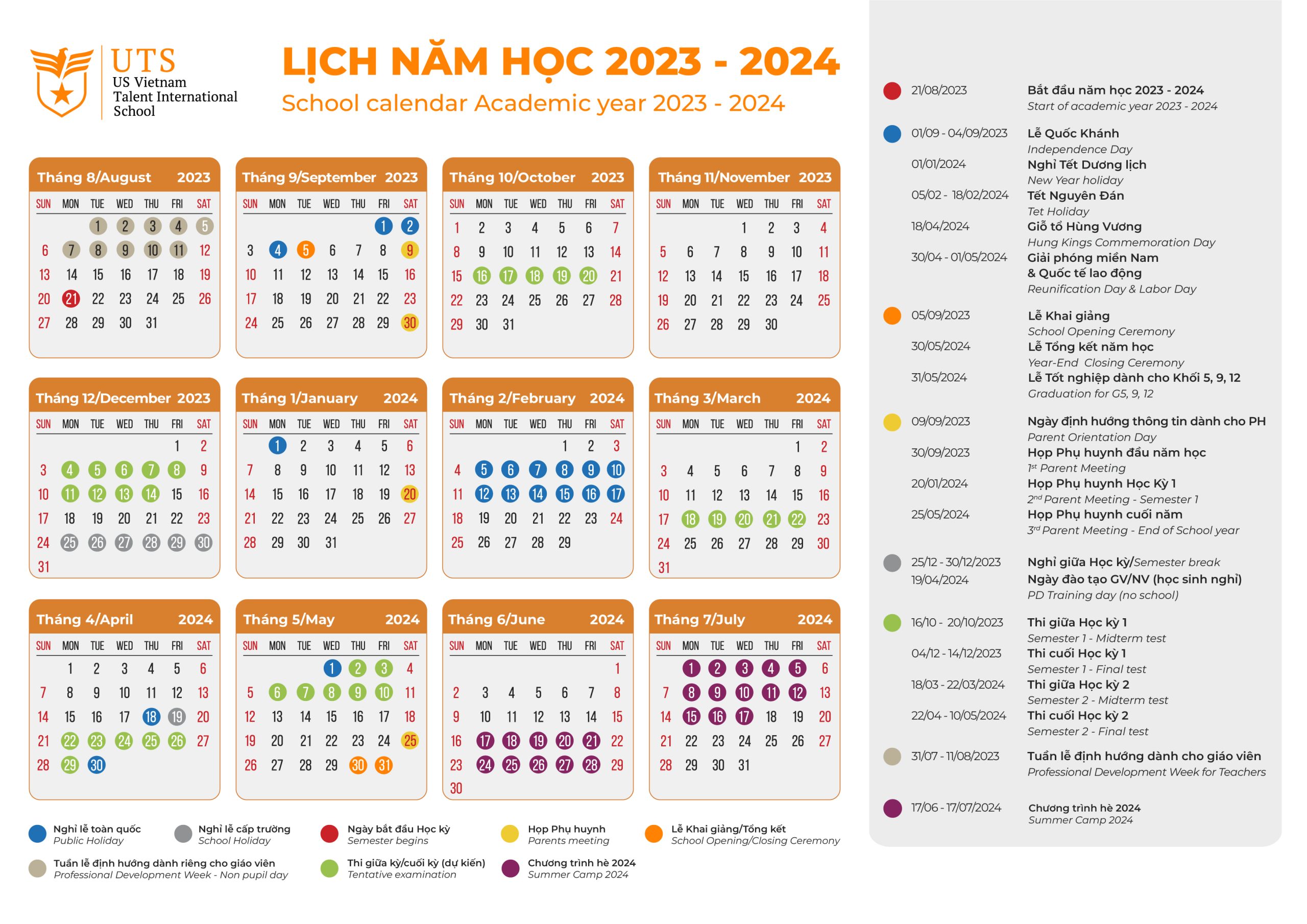 The school calendar is published annually at the beginning of the academic year with tentative time frames for each school activity, enabling learners to actively plan and prepare for the upcoming journey.
The official schedule of each activity may vary depending on the actual operating conditions and regulations of the Governmental Agencies. Learners will be informed prior to each activity during the academic year via ManageBac or Homeroom Teachers.