UTS-ers showing their whorls with unique handmade table calendars
TIN TỨC

03/02/2021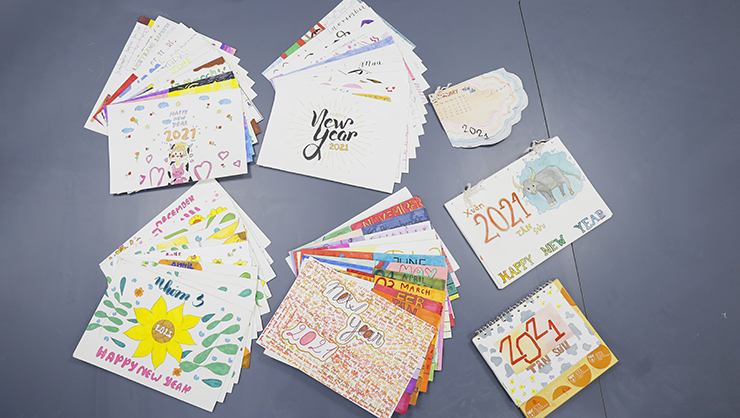 New year is coming and it's time to use table calendars to remind of important milestones of a year ahead. With the 2021 Tet holiday, instead of buying table calendars at bookstores, students of Grade 7 & 8 of UTS could create their own table calendars of the new year.
By their creativity, UTS-ers built ideas, divided tasks, drew and painted lovely table calendars in various concepts: the Zodiac, traditional Tet holiday, animation, etc. These table calendars may not be the most gorgeous ones but they marked the eternal creativity of our UTS-ers.
The table calendars will be exhibited in a small area of UTS which contributes more colors to the Tet space there. Let's have a look at lovely table calendars of our students!