UTS-ers meet the champion of the U19 National Football Championship 2021
TIN TỨC

16/04/2021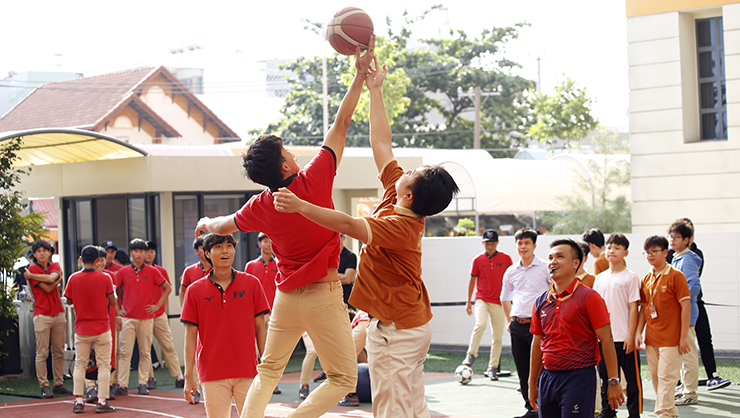 Today, 16th of April, US Vietnam Talent International School welcomes the visit of football players of PVF Football Academy U19 Team – the champion of the U19 National Football Championship 2021.
The talented players have chances to visit around the UTS campus. Besides, the football players and UTS-ers participated in many exchange activities, such as juggling, playing basketball, performing interesting songs, etc.
At the end of this meeting, UTS-ers gave special gifts to the players. Hope that the talent nurturing and growing journey of both UTS and PVF will achieve wonderful results to contribute more meaningful values to the society.