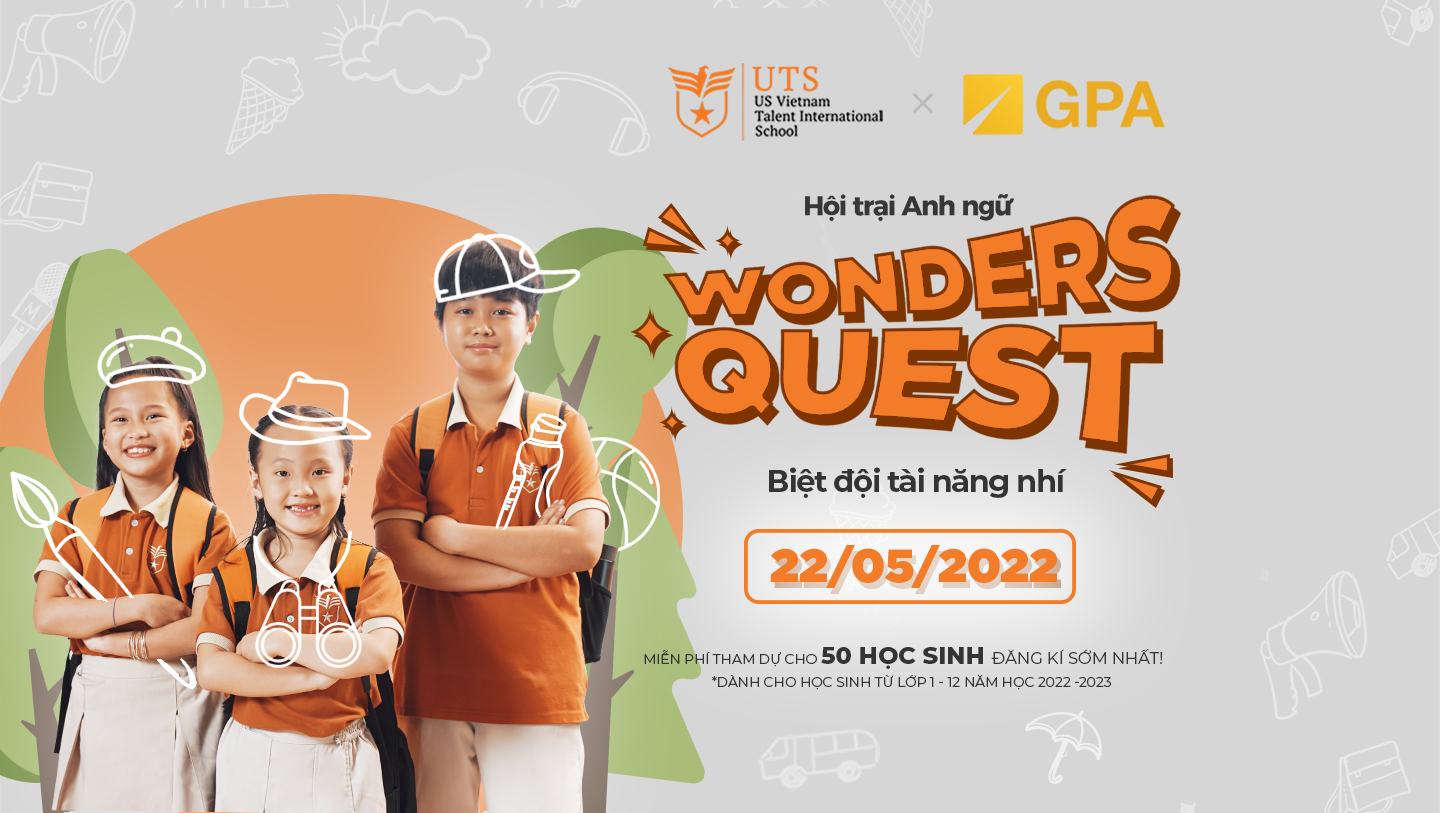 Awaken the "wonder" inside every child at the Wonders Quest English – Skills – Moving Camp at UTS.
WONDERS QUEST ENGLISH CAMP
May 22, 2022
Age: Grade 1- 12 (Academic year 2022-2023)
Location:  US Vietnam Talent International School
Date: May 22, 2022
Language: English
In modern life where it is easy to connect with electronic devices, children gradually "lose connection" to the outside world. Especially in times of social distancing, children are "stolen" the opportunity to play and move, while this is the most effective way for children to develop their thinking and social skills.

An experiential day at Wonders Quest is a day to have fun, participate in the race to explore the "wonders" at UTS and conquer many exciting challenges. From there, children can find the "wonder" inside themselves by developing thinking skills, language, critical thinking, mobility and teamwork.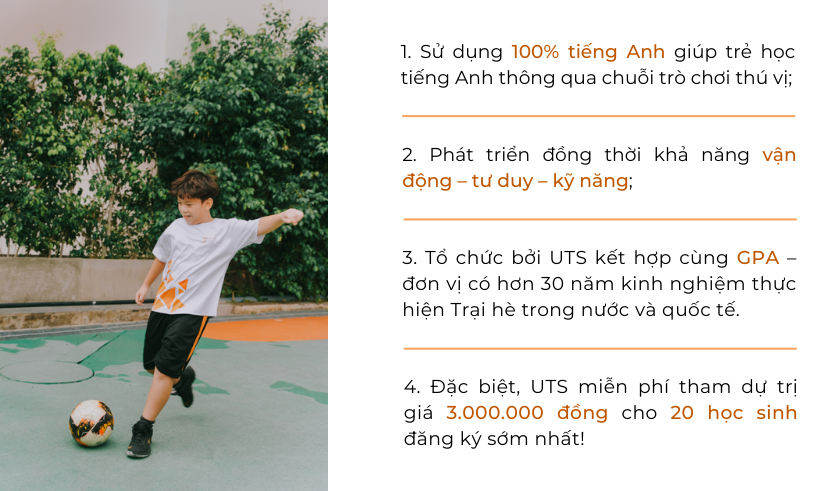 NHỮNG HOẠT ĐỘNG NỔI BẬT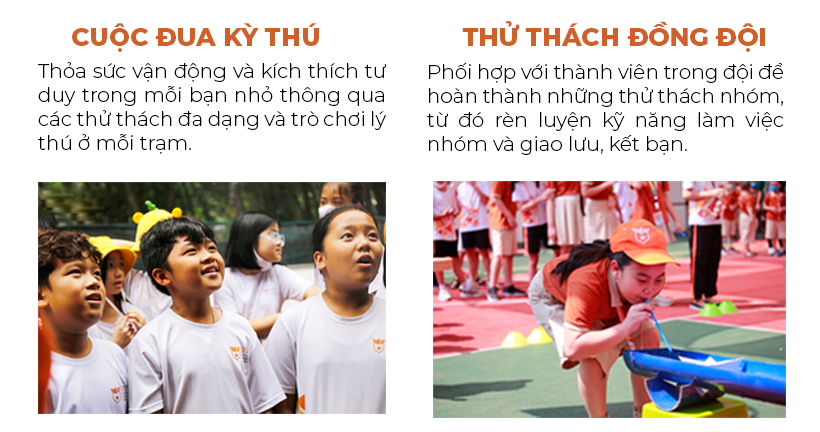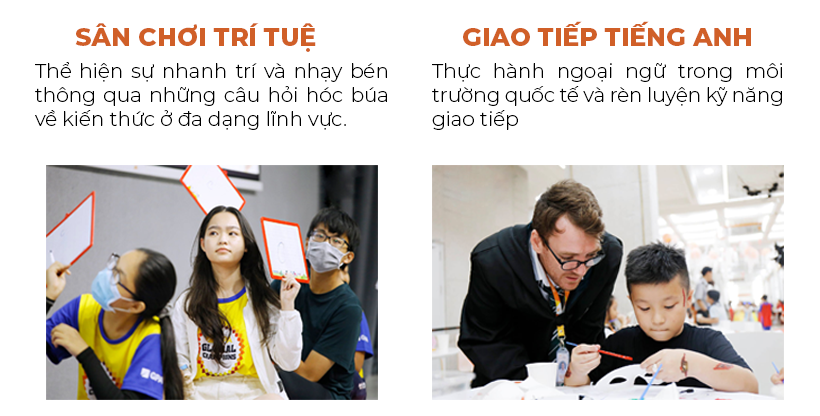 LỊCH TRÌNH SỰ KIỆN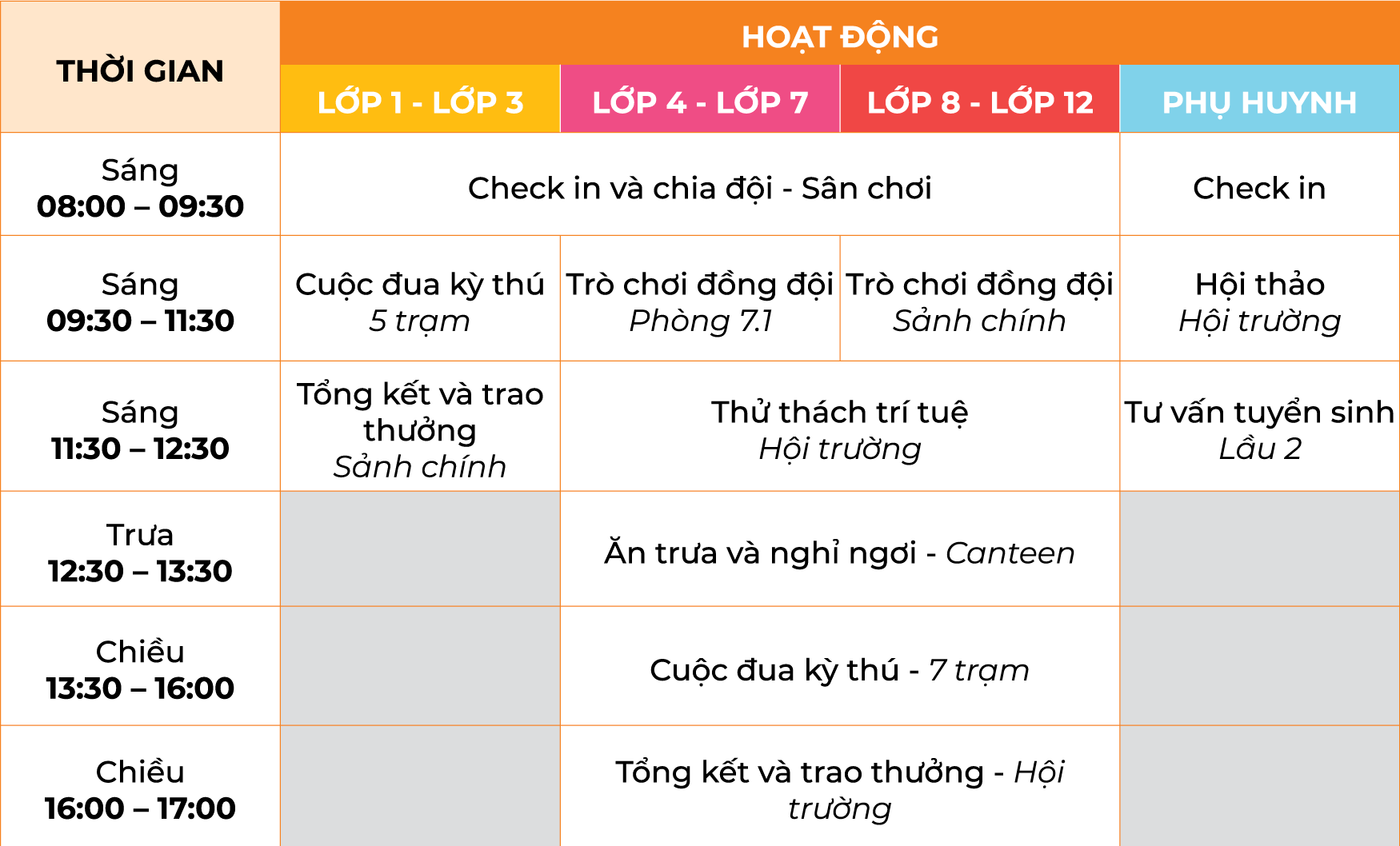 DETAIL INFO
Thời gian:
Học sinh từ Lớp 1 – Lớp 3: 8:00 – 12:00, 22/05/2022

Học sinh từ Lớp 4 – Lớp 12: 08:00 – 17:00, 22/05/2022.
Địa điểm: Trường Quốc tế Nam Mỹ UTS
Cổng 1: 69/68 Đặng Thùy Trâm, Phường 13, Quận Bình Thạnh, TP.HCM.
Cổng 2: 80/68 Dương Quảng Hàm, Phường 5, Quận Gò Vấp, TP.HCM.
CONTACT