UTS-ers and the "adventure" to most extreme places on Earth
TIN TỨC

23/02/2021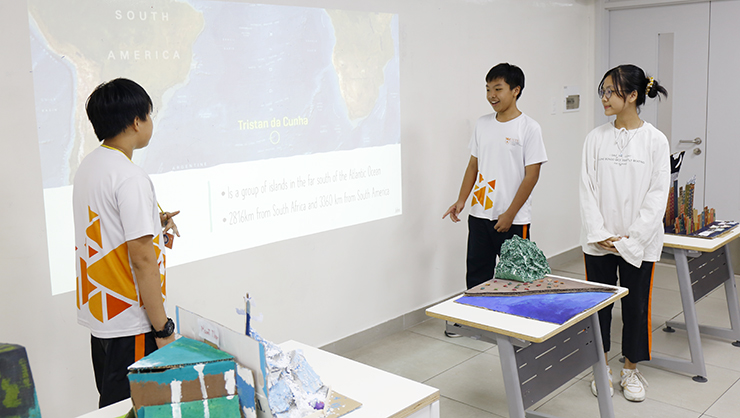 Do UTS-ers know that: the steepest peak is Mount Thor, Nunavut, Canada; the driest place is Atacama Desert, Chile; the tallest waterfall is Angel Falls, Venezuela; the most isolated place is Tristan da Cunha, United Kingdom whereas the densest city is Manila, Philippines, etc. There are meaningful information that students of class 7.1 researched carefully and then presented them in front of the class.
Before participating in online classes in the serious period of COVID-19 pandemic, students of class 7.1 had an "adventure" to the "extreme places on Earth" in their interesting English lessons. Through the class, UTS-ers not only acquired Geography and Science knowledge, but also many English vocabulary about this topic.
Not just enquiring the knowledge, UTS-ers also made illustrated models of these landscapes themselves from environmentally-friendly materials, according to the 3R principle: Reuse – Reduce – Recycle.
UTS-ers must be enjoying these active and creative classes since there are spaces where UTS-ers can freely learn and be creative in their own ways. Therefore, let's try to fight the pandemic off together and return to school to learn and play enthusiastically like this!