The International Kangaroo Math Contest 2021 at UTS: The glowing colors of Math
TIN TỨC

12/04/2021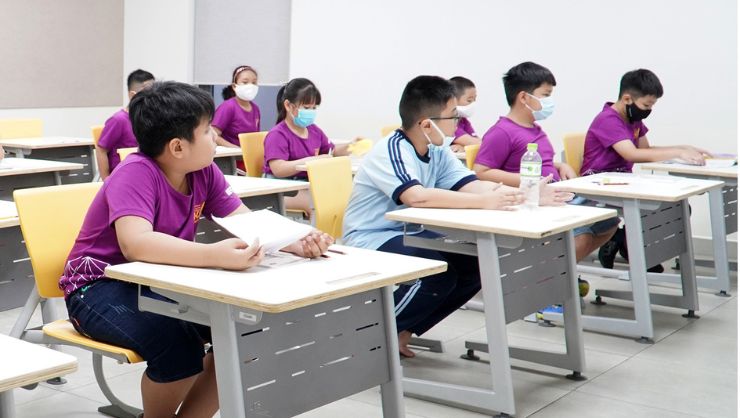 The International Kangaroo Math Contest (IKMC) 2021 had been successfully organized at US Vietnam Talent International School on the Sunday morning, April 11st, 2021. This contest is a special occasion for UTS-ers in particular and students all over Vietnam in general to challenge themselves with creative and interesting Math problems.
IKMC was organized in order to encourage teaching and studying Math in international orientation by developing thinking through practical math problems. Therefore, young generations could have enough mindset, skills to integrate with the world and stand shoulder to shoulder with international friends.
Whatever the result will be, each student is deserved to receive encouragement for their efforts. Wish all students to get the best results and continue to conquer bigger goals in your growing journey!