Learning English with foodscapes!
TIN TỨC

31/03/2021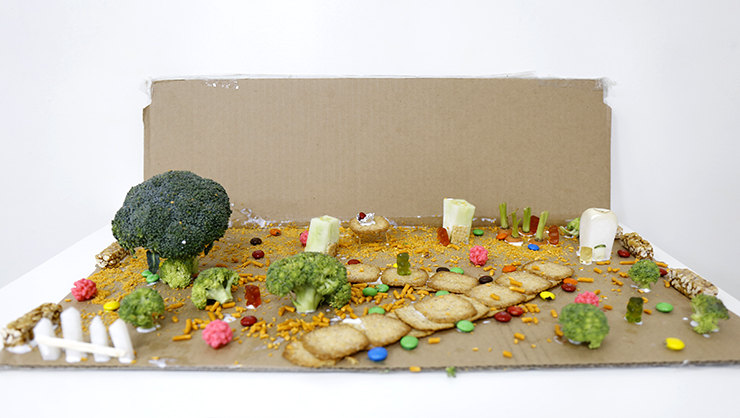 At UTS, learning English is not just understanding vocabulary or using the grammar properly. Developing creative thinking for students in language lessons is very essential. According to a paper of Cambridge University, creativity is a skill that we must include in our curriculum because it challenges our students to think on a different level and to use parts of their brains that complement critical thinking.
In class 6.1, UTS-ers could develop creative thinking through their English classes. They learnt about "foodscape" – a modern art which creates pictures with foods and vegetables. Then they brainstormed, prepared simple materials such as cookies, bread, etc. and created their own products.
The final models are combination of creative thinking and excellent craft skill. This is the first step for UTS-ers to form their various thinking and creativity – necessary qualities in the modern world.