Cross-curricular project "Green trees around us": For a better world!
TIN TỨC

15/01/2021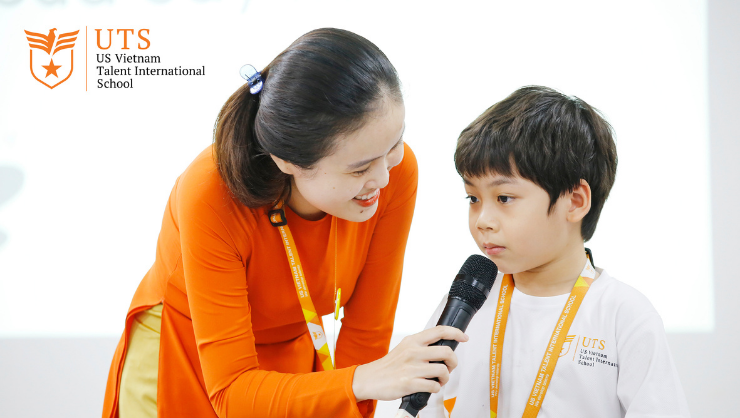 Question "How to educate children about environment?" is always a great concern. Green trees are important suppliers of oxygen for humans. However, serious environmental pollution and deforestation in recent time reduce the number of green tress significantly. Therefore, educating student about the importance of green trees in life is really necessary at the moment.
At US Vietnam Talent International School, students of Grade 1 had learnt a lot of knowledge about the natural world through the cross-curricular project including Social and Natural Sciences, Arts and Music named "Green tres around us". During 2 weeks of this project, UTS-ers had learnt various things: the structure of trees, advantages of trees and how to plant and take care of trees at home. Especially, they drew and made lovely paintings from the dry leaves. These paintings were given to teachers and staffs of UTS as gifts for the upcoming New Year. Also, a part of UTS' campus was used to display these paintings which created a lovely green space there.
Along with enriching knowledge about subjects, this project helped UTS' students train their initiative, team-work skills and other necessary skills to research and acquire knowledge. These kids will be ones who have important roles in protecting and developing the environment in the future. Educating them carefully when they are still young will make a great impression on their minds – the precondition to become positive netizens who will contribute to the society later.