Congratulations Luong Dang Huy (Grade 11) on receiving 100% scholarship for summer program of Liverpool University John Moores (UK)
TIN TỨC

08/06/2021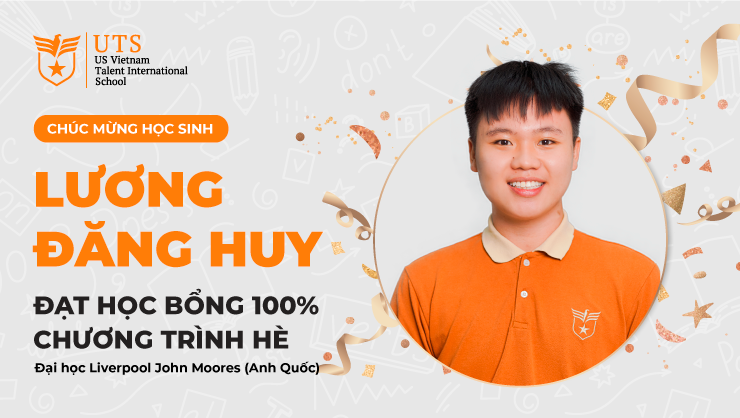 UTS would like to congratulate Luong Dang Huy (Grade 11) on receiving the 100% Scholarship for Summer Program of Liverpool John Moores University (UK). Liverpool John Moores University is one of the well-established and largest universities in the UK, and is also the official educational partner of Van Lang University.
Dang Huy deserves to receive this scholarship since he is a UTS-er who possessed excellent academic results, actively participated in sport and won the "UTS Growing Talent" scholarship for 2 consecutive years. Dang Huy will be equipped with an overview about United Nations (UN) – an organization that aims to maintain international peace and security; the role of women in UN activities; the development and dissemination of stories that influence the community through digital media; personal, ethical, national, and international identity.
UTS always strive to give students fascinating learning opportunities so that our talents can freely exploit their potential. Hope that this one-week summer program will aid Dang Huy explore interesting knowledge and enjoy a memorable summer!