UTS Officially Becomes A Member Of The Council Of International Schools (CIS)
TIN TỨC

10/08/2022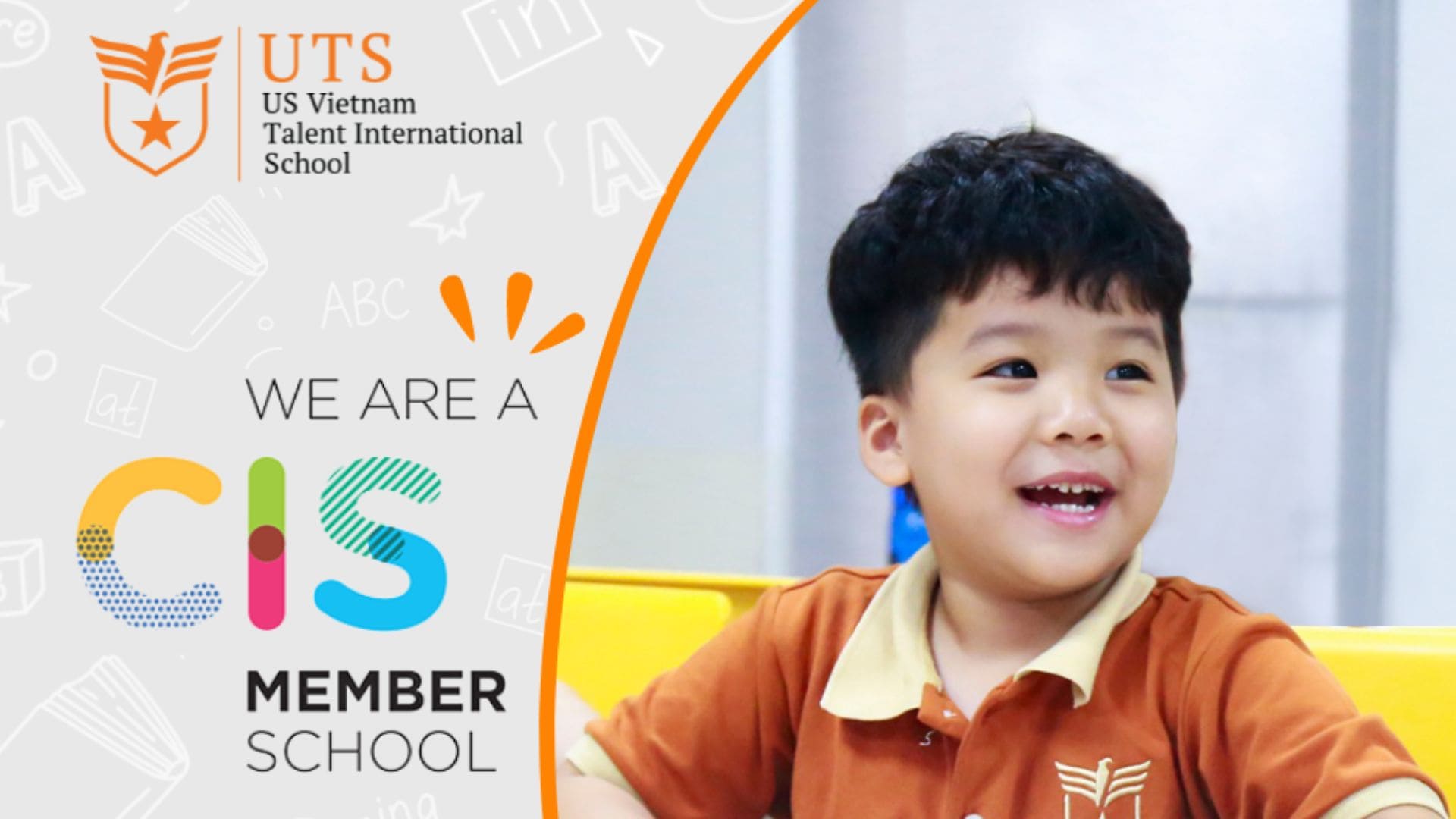 To begin a new academic year, US Vietnam Talent International School is delighted and proud to be recognized as an official member of CIS - a membership community committed to high-quality, international education, which includes over 1340 schools and universities, representing 123 countries. This is an important milestone for UTS in our fifth year of operation, bringing UTS to the world with modern and advanced international educational standards.
The assessment process encountered many challenges due to the Covid-19 pandemic, but the whole UTS community made significant efforts to coordinate and ensure the entire process ran smoothly, as well as demonstrating and constantly improving the quality of teaching and learning to meet the standards required. Therefore, this rewarding result comes for the entire UTS community, including students, teachers, staff, and parents.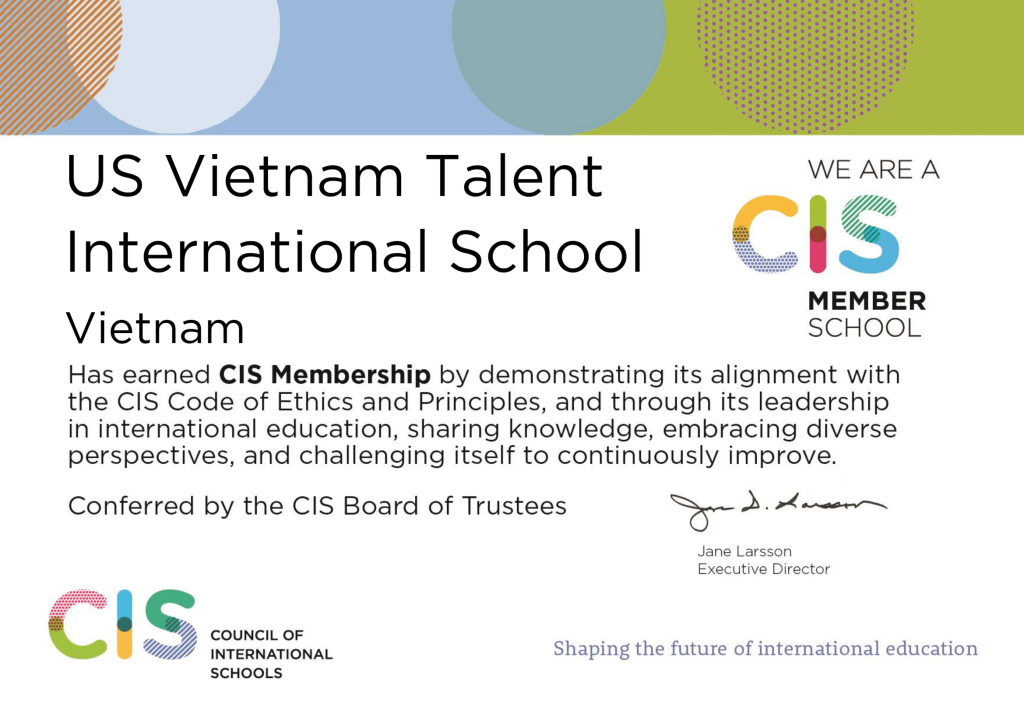 CIS representatives shared their very favorable impressions of UTS as a school possessing a consistent and meaningful vision, mission, and core values, resulting in educational programs with the highest standards of teaching and learning and pastoral care of students, all supported by the very best facilities and operations.
UTS believes that this milestone will motivate the school to continue to maintain these standards and to continue improving, in order to provide the most modern and highest-quality educational environment possible. To ensure this continued improvement, UTS is now embarking upon CIS Accreditation, a process involving all of the school community.