"UTS – 365 The Growth" voting round begins right now!
TIN TỨC

08/05/2021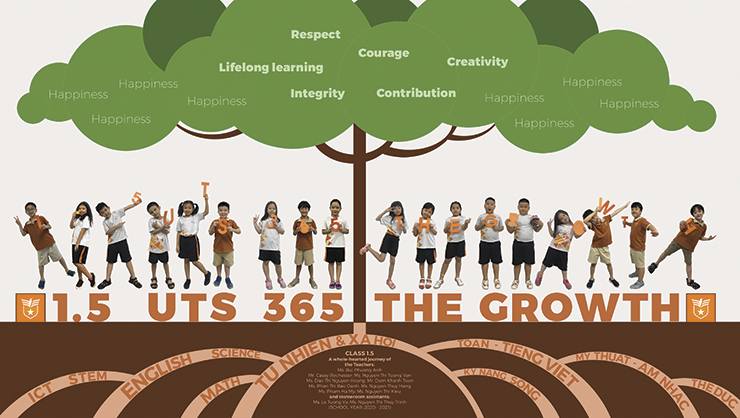 Finally, the pretty photos which contain beautiful moments of classes of UTS have been released! Thank you all for our effort during the last school year to grow up after each day going to school.
And the voting round of "UTS – 365 THE GROWTH" officially begins from today. Please bear in mind some important rules of this round:
1. Voting time: 08/05 – 18/05
2. The voting round only takes place on the "Trường Quốc tế Nam Mỹ UTS" fanpage.
3. Votes are counted only when voters LIKE/FOLLOW the "Trường Quốc tế Nam Mỹ UTS" fanpage.
4. Each account is allowed to vote for more than 1 class.
5. With one photo, each account is allowed to react and share once.
6. The score is based on the amount of like and share of the photo:
– Each reaction equals to 2 points;
– Each PUBLIC share equals to 5 points;
– Comments are not counted;
– If there are any cheatings in voting round, then the photo will be eliminated from the contest.
Let's appeal everyone to vote for your classes to share our growing and maturing journey.
Wish you the best results with the "UTS – 365 THE GROWTH" photo contest!