TESOLution 2023: When Teaching English Doesn't Just Imparting A Language.
TIN TỨC

24/05/2023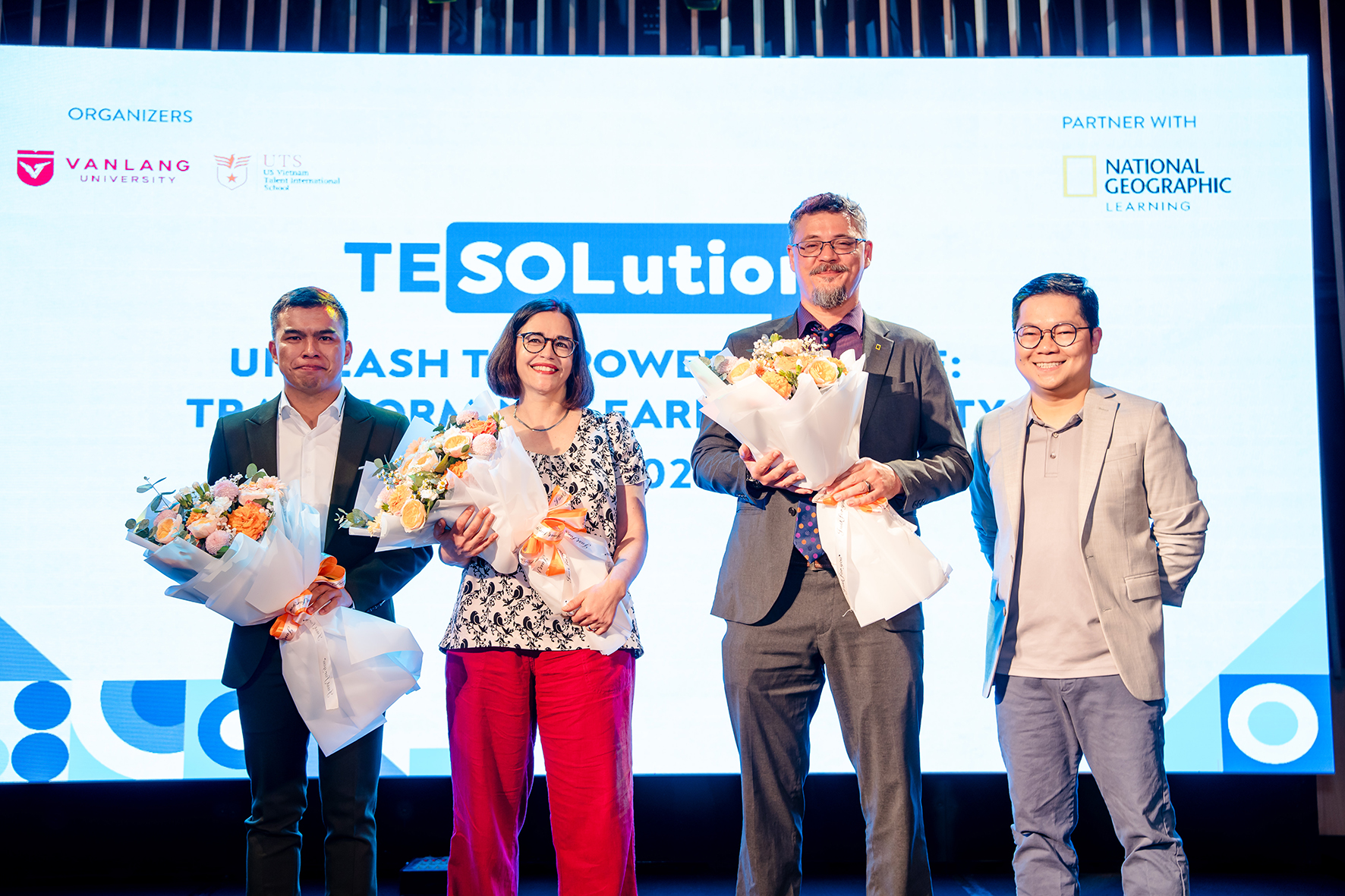 "Language learning is not only about acquiring knowledge or skills, but also about developing the identity of each learner." - These are the sharing of Mr. Fernando Paet Oringo – UTS International Program Teacher at the recent TESOLution 2023 Conference on May 16th 2023.
The workshop TESOLution: UNLEASHING THE POWER OF VOICE – TRANSFORMING LEARNER IDENTITY, is organized by UTS and Van Lang University in collaboration with IEG Foundation and National Geographic Learning Vietnam.
Through the theme " Contextualizing the dimensions of identity in the perspective of Vietnamese learners", Mr. Fernando shared his insights and experiences on respecting and developing learners' personal identities in the process of learning foreign languages, as well as methods to create inclusive learning experiences and environments, diversity for students.
According to Mr. Fernando, Personal Identity can be recognized and developed through four aspects: - Cultural - Linguistic - Socioeconomic - Identity and Motivation - Identity and Belonging
Every individual will be different, and that's what creates diversity that our community. Understanding this, each "nurturer" at UTS always strives in the journey of "Growing Talent With Care" to bring innovative teaching methods, enriching students' identities through respecting and unleashing the power of each individual's voice.
Let's review the wonderful moments at the TESOLution 2023!