M'Drak Kindergarten: The beginning of dreams
TIN TỨC

27/03/2021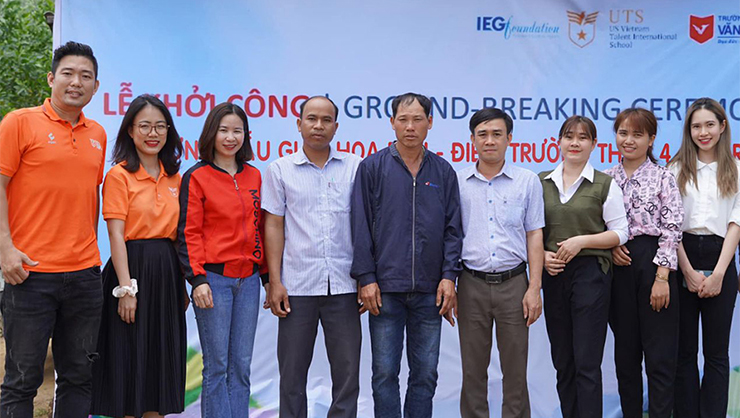 M'Drak is the landscape of thick forests and immense prairies of Dak Lak province. The extreme climate, poor soil, and unequally distributed intellectual level made some disadvantaged areas of M'Drak unable to build schools for children. Be able to learn, play and dream – the simple needs of each child – seemed to be "luxuries" for children of this Central Highlands area.
With desire to accompany M'Drak district to lighten dreams and hopes of the kids, Van Lang Education Group and US Vietnam Talent International School participated in the kindergarten project for more than 50 kids at hamlet 4, Cu San commune, M'drac district, Dak Lak province. This is an activity in "Schools in Forgotten Lands" project of IEG Foundation with aim to build and repair degraded old school in isolated highlands in Vietnam.
The ground-breaking ceremony has been organized on 26th of March, bringing hopes for a decent and safe school to ensure education quality for innocent and lovely students. We do not expect that the small kindergarten at M'Drak will "change" kids' lives. We just hope it can meet basic needs of kids – the foundation for comprehensive development – then they can contribute and make their hometown better in the future.
We consider contribution and society inspiration are missions of each member in UTS community in particular, and Van Lang family in general. Therefore, not only M'Drak kindergarten, there will be more schools in the forgotten lands to be built to lighten the education dreams of children.