Be handy with lovely cards of UTS-ers
TIN TỨC

06/03/2021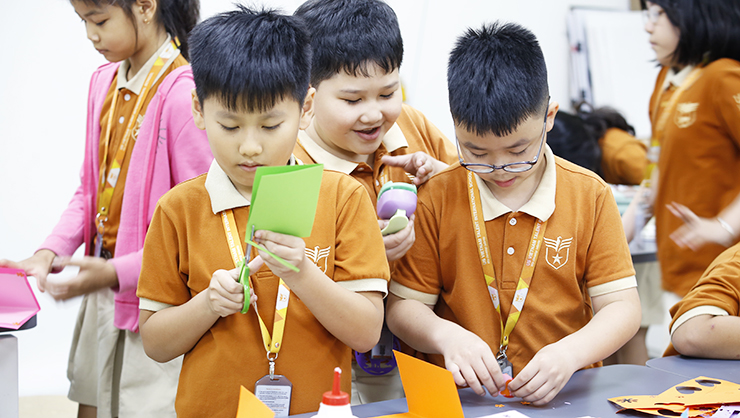 8th of March is an occasion for UTS-ers to send love messages to their Grandma, Mother, Teachers – women who always take care and stand by their sides. Especially, these meaningful messages can be kept in their own hand-made cards.
The card-making classes have been organized at UTS in the first days of March. Students have learnt how to design cards and use tools to make decorative elements which help cards more colorful and lovelier.
The completed cards will be given to their beloved women as best wishes on the International Women's Day. It's so exciting to see lovely cards of our UTS-ers!