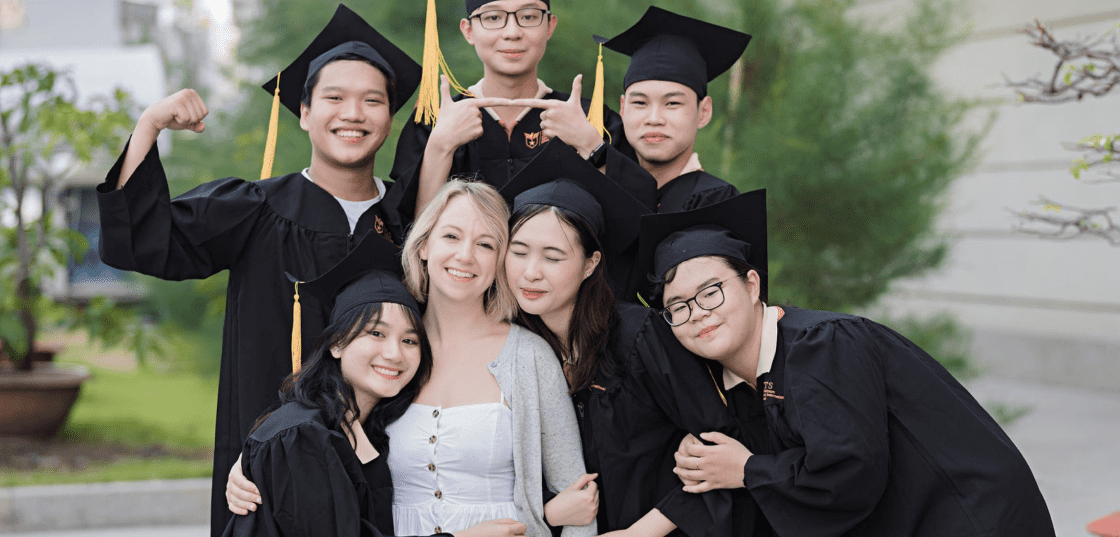 At UTS, each Educator is a Nurturer
In the UTS "garden", each teacher and staff are nurturers with different ways of care, providing the full range of suitable elements for each seed to sprout. For the seed to grow, we nurture the children with solid roots by knowledge and skills through methods that are suitable for each child, helping them to fly high with their passion.
Mr. David Richard Cook

HEAD OF SCHOOL

We aim to develop UTS students to apply what they learn to contribute to improving the quality of themselves, community and spreading human values.

Mrs. Nguyễn Thị Ngọc Lan

PRINCIPAL

I want to create a learning environment with suitable conditions for each UTS seed, helping them to exploit their full potential and unique characteristics.

Mrs. Phạm Thị Lịch

SECONDARY VICE PRINCIPAL

On the "growing talent with care" journey, I want to see UTS students to grow and live happily with their passion, creativity and bravery.

Mrs. Đỗ Thị Thu Vân

PRIMARY VICE PRINCIPAL

I wish to provide students with a comprehensive development environment through diverse learning methods, based on creativity and innovation.

Mr. Trần Công Thái

VICE PRINCIPAL, ECA AND STUDENT LIFE

I want to become a good example for students in ethics, lifestyle, respecting traditional values and ability to work in a professional environment.

Mrs. Nguyễn Minh Thùy

INTERNATIONAL PROGRAMS MANAGER

I want to prepare students for international standards that are demonstrated in the curriculum, extra-curricular activities, and competitions.

Mrs. Nguyễn Ngọc Sương

VICE PRINCIPAL, ADMINISTRATION

I wish to provide a happy and comfortable learning environment for students to develope to their fullest.

Mrs. Dương Văn Đài

ECA AND STUDENT LIFE ASSISTANT

I want to bring diverse experiences about nature, human being and the community to students to help them nurture their passions.

Mr. Arthur William

INTERNATIONAL PROGRAMS ASSISTANT

I want to ensure our students have the skills and motivation to become global leaders by fostering well-being and positivity.

Mrs. Hồ Hoàng Duyên

PRIMARY ACADEMIC ASSISTANT

I look forward to building a happy school where students are respected for their own values and facilitated to nurture their talents.