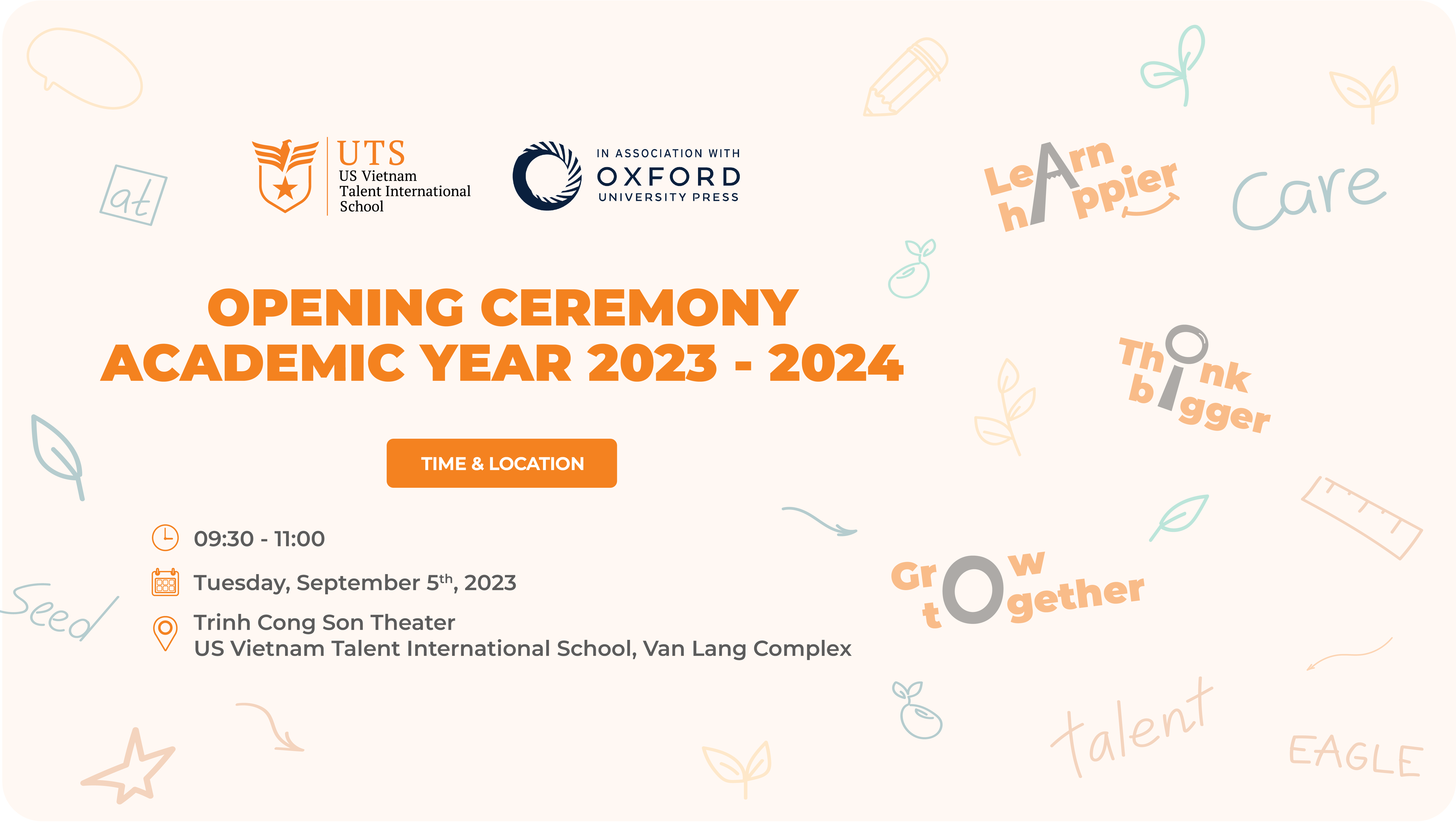 Entering the 6th year of the "Growing talent with care", the Opening Ceremony of academic year 2023 – 2024 will mark a proud milestone.
Aside from the outstanding performances, this ceremony is also an opportunity for UTS to honor outstanding students who have successfully won the "UTS Growing Talent 2023" scholarship with excellence in fields of Academic, Language, Sports, Arts or Volunteer work.
May the Opening Ceremony be the beginning of a brilliant academic year 2023 – 2024: "Think Bigger – Learn Happier – Grow Together".
The detailed information about the Opening Ceremony will be constantly updated on the official website and school page, UTS looks forward to having the attention and following from respected Parents!