UTS-ers "recycling" project: Reduce waste to help increase the "age" of the Earth
TIN TỨC

23/04/2022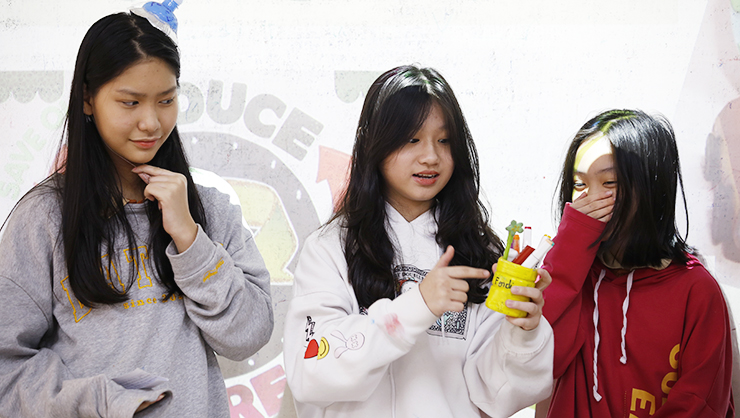 3R stands for Reduce – Reuse – Recycle. Applying the 3R method in everyday life will help reduce the big amount of waste discharged into the environment, especially persistent waste. It can help to limit pollution as well as reduce overconsumption.
The students in grade 5.1 practice the 3R method through the project "Recycling" in English subject. Using used items, UTS-ers took advantage of and created interesting models such as UTS bus, pen box, hat,… They also show their fluent English and presentation skills to introduce the group's products.
Although this activity is not too new, it is extremely necessary for children to early create awareness of environmental protection, saving resources, and contributing good values to society.