UTS-ers and their "fashion companies"
TIN TỨC

26/01/2021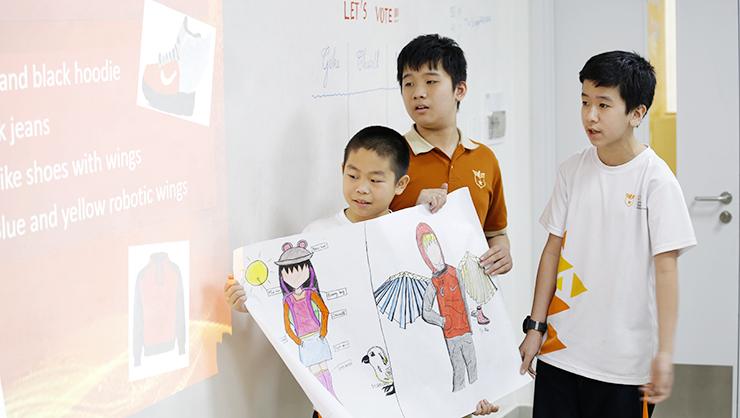 Students of UTS already knew about "Shark Tank" – a program which young entrepreneur can receive investment for their business ventures. And now they can challenge themselves with the "Dolphin Tank" version in their English classes.
In Class 6.3, students established assumed fashion companies and created their exclusive costumes for 50 years later. They planned in detail to produce their costumes as well as use smart promotional programs to increase companies' revenue. By using their diverse English vocabulary, they convinced potential customers choosing their costumes in the future.
With Class 8.1, scale of fashion companies was extended. Not just limiting in establishing companies and choosing costumes, students have to choose the market, build suitable Marketing campaigns, allocate costs reasonably and calculate profits so as investors can invest in their companies. They confidently completed the Q&A section in English with investors which proved their bravery and strong critical thinking.
UTS-ers approached the "start-up" stories in a fantastic way. These classes did not focus on teaching students about business knowledge but provided them with skills such as teamwork, giving presentation in English, convincing others and standing on their own opinions.