UTS community safely return to school together
TIN TỨC

01/03/2021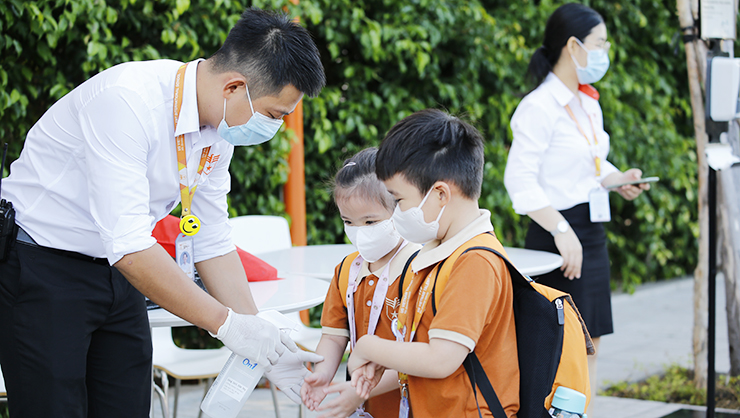 After a month being apart from each other with the Tet holiday and effects of the COVID-19 pandemic, UTS community officially return to school's campus on the 1st of March morning.
To ensure safety, all students, teachers and staffs seriously complete health declarations, wear masks, check body temperature and wash hands before entering the school. Behind masks, we still recognize happiness and excitement of students while meeting teachers and friends again.
During the first offline week, students will revise all knowledge which had been taught in online classes. Meanwhile, academic and experience activities will be gradually organized to raise learning spirit and creativity of UTS-ers.
Please always remember to raise awareness about safety of yourself and society. There are many interesting activities waiting us ahead. Let's create wonderful memories with UTS!