Benefits of inter-level bilingual school at UTS
TIN TỨC

18/04/2022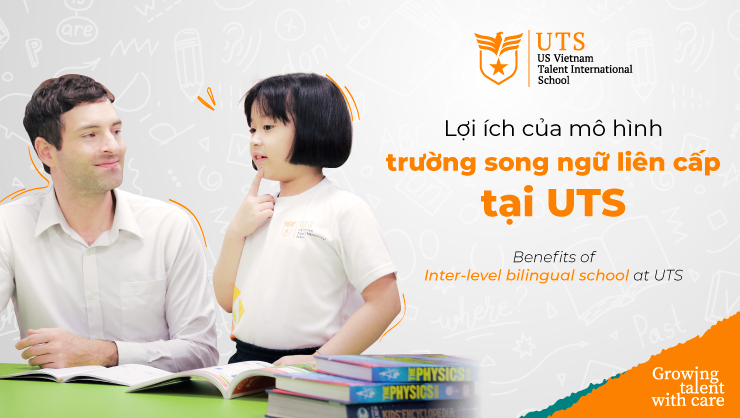 UTS is an inter-level bilingual school which integrates the optimized MOET program with the modern International program. With the education programs ranging from Primary, Middle School to High School, we bring numerous benefits to the development of our little "talents".
1. THE CONSISTENT AND COMPREHENSIVE DEVELOPMENT PATH
The first benefit for students is the consistent and comprehensive development path. With the same education method applied from Grade 1 to Grade 12, students will not have to face the confusion at the transition stage or the difficulty to adapt to the new learning environment. This is an opportunity for students to promote their confidence and high learning spirit to discover their outstanding talents.
2. CONVENIENCE
Convenience is another benefit of inter-level school, especially for families who have more than 2 children. Brothers and sisters in a family can study and explore the world at the same school. From that point, parents can save the commuting time and control family finance.
3. THE INCREASE OF LEARNING OPPORTUNITIES
One more benefit of the inter-level bilingual school is the increase of learning opportunities. With lots of students at different ages, the process of exchanging and guiding lessons back and forth among the students becomes easier. In addition, the inter-level school also facilitates students to discover knowledge of a higher level with the enthusiastic support from dedicated teachers.
In order for these activities to take place smoothly, UTS' teachers and staffs always prove the spirit of "growing talents with care". The final aim of UTS is equipping students with necessary skills to confidently conquer important milestones and contribute to the society.