UTS: Keep the spirit – Together we try
TIN TỨC

10/05/2021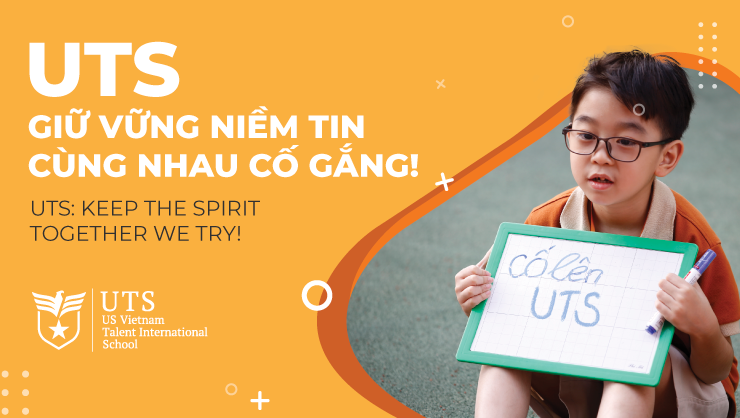 How are your first online lessons, UTS-ers? In response to the new fluctuations of the pandemic, we have to stay apart from each other in the very last days of Semester II, School year 2020 – 2021. We are now missing the images of UTS-ers who studied as well as played enthusiastically everyday going to school!
Although we are not together, let's keep in mind that we can overcome these difficulties to meet each other again at UTS campus in the near future. To make this wish come true, please follow these protection measures as follow:
1. Always wear medical mask or textile mask in public and crowded areas, medical center and quarantine zones.
2. Regularly wash hands with soap or hand sanitizer; clean surfaces and contacting objects (door knobs, mobile phones, tablets, tables, and chairs).
3. Keep safe distance with each other.
4. Avoid mass gatherings.
5. Conduct health declaration as required while going outside.
The pandemic brings us many challenges, but it is an occasion for us to prove our awareness, positive spirit and readiness for the rapidly changing world. Let's try together, UTS-ers!