Let's revise English vocabulary of the theme "Foods & Drinks"
TIN TỨC

09/04/2021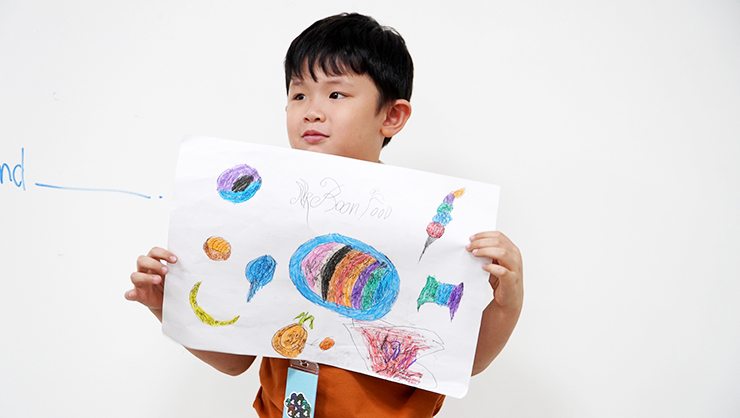 Last week, students of Class 1.1 of UTS learnt about interesting knowledge of the theme "Foods & Drinks". UTS-ers applied new vocabulary to describe their daily meals and express their favorite foods and drinks. To close a hard week of UTS-ers, let's revise familiar vocabulary of this theme together:
Chicken – /'tʃikin/
Apple – /ˈæpəl/
Lemonade – /,lemə'neid/
Milk – /mɪlk/
Rice – /ˈrɑɪs/
Fish – /ˈfɪʃ/
Cookie – /ˈkʊki/
Salad – /ˈsæ.ləd/
Sandwich – /ˈsæn.wɪtʃ/
Tea – /ˈti/
Have youngest UTS-ers learnt these words by heart yet? There are still lots of English knowledge ahead to be discovered. Therefore, let's try your best to conquer this language and be stronger while entering the outside world!