Genius Olympiad 2023
TIN TỨC

20/05/2023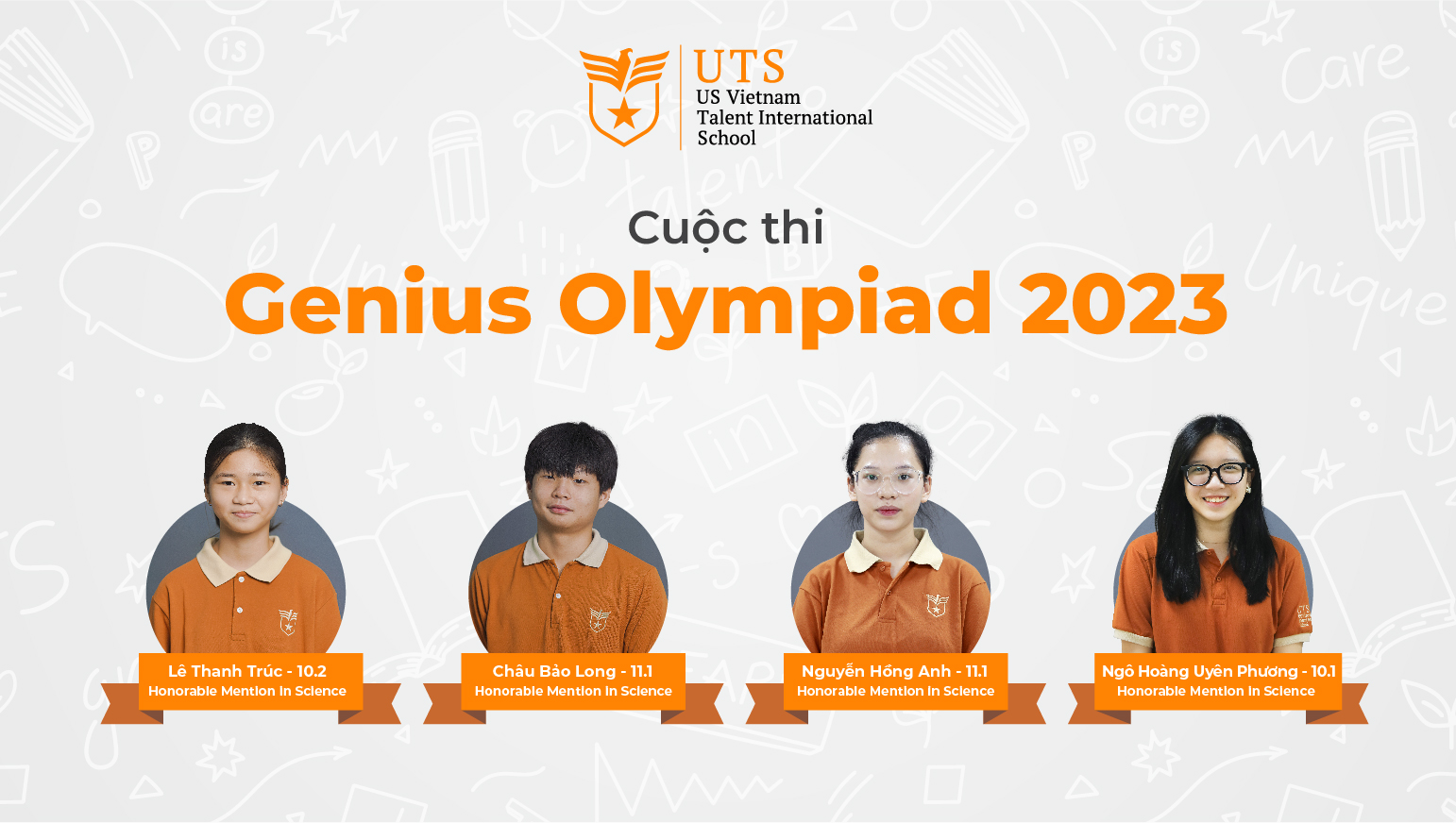 GOOD NEWS FROM THE USA: CONGRATULATIONS TO OUR UTS-ERS FOR THEIR ACHIEVEMENTS AT THE INTERNATIONAL FINAL OF THE GENIUS OLYMPIAD 2023 After having a long day of "battling" at the United States, the "eagles" are now proudly to stretch out their wings in front of friends from 60 countries and excellently surpassed more than 300 entries to achieve the Honorable Mention at the International Final Round of the Genius Olympiad in the following categories:
Topic "RECYCLING GONE WRONG" by Ngo Hoang Uyen Phuong – Class 9.2.
Topic "EFFECT OF THE ADDITION OF RICE HUSK ASH ON THE METHYLENE BLUE" by Le Thanh Truc – Class 10.2.
Topic "EVALUATION OF THE ROLE OF TREES IN REMOVING AIR POLLUTANTS AT SELECTED UNIVERSITIES IN HO CHI MINH CITY. HCM USING I-TREE MODEL" by Nguyen Hong Anh and Chau Bao Long – Class 11.1.
UTS would like to express sincerely thanks to Dr. Nguyen Dang Khoa - Lecturer VLTECH of Van Lang University - Scientific Advisor. Thanks to Ms. Pham Thi Lich, Mr. Arthur Klepacki Jr. William, Ms. Le Thi My Quyen, Ms. Ha Thi Hong Sang and Mr. Trinh Xuan Hau for always accompanying. Thanks to parents for your support and thank you for your constant efforts to conquer your passion. UTS Community, let's together celebrate their proud victories!