The Oxford International Curriculum
Introduction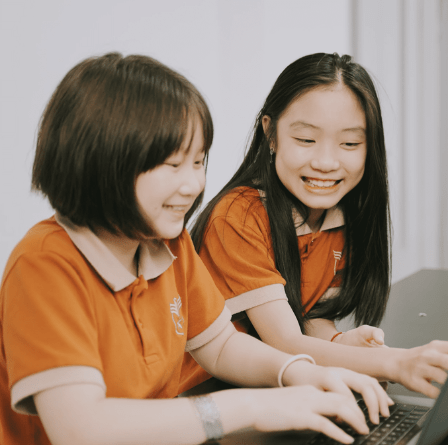 Introduction
The Oxford International Curriculum is developed by Oxford University Press (OUP)'s experts, based on the UK's National Curriculum. US Vietnam Talent International School (UTS) is the first school in Ho Chi Minh City deploying the Oxford International Curriculum under the supervision and evaluation of OUP. As a direct partner of OUP, UTS receives the companionship of experts from OUP through teacher training sessions to ensure the quality of program implementation as well as a coherent transition at all stages of the educational journey from grade 1 to the end of high school of each student.

UTS is an educational partner of the Oxford University Press

The first school in Ho Chi Minh City to implement the Oxford International Curriculum
CURRICULUM PHILOSOPHY: THE JOY OF LEARNING
CURRICULUM PHILOSOPHY: THE JOY OF LEARNING
The Joy of Learning is a new approach to teaching and learning that combines nurturing children's emotional health and developing global skills. From research around the world as well as the Impact studies by the Department of Education, the University of Oxford suggests that happier and healthier students are better learners. This is the curriculum for students and schools around the world, which value creative thinking, foster curiosity, and believe that education can help children shape their future.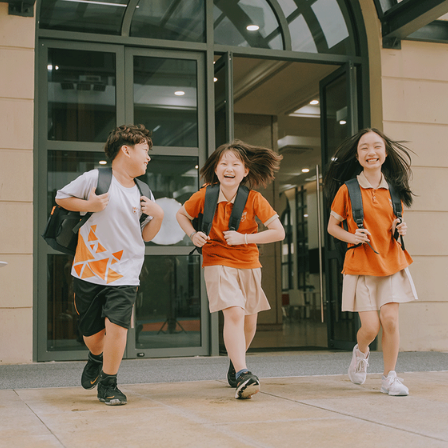 CURRICULUM OVERVIEW
The curriculum focuses on three key aspects of a child's development: Health (which fosters a child's physical, mental, attention, and self-control), Happiness (creating learning joy) and Humanities (developing global skills to solve problems and make people more humane in the face of change). In addition to helping students learn more effectively and happily, the program equips students with the skills they need for future academic and professional success. At UTS, the Oxford International Curriculum consists of six (06) subjects: Well-being, Global Skills Projects, English, Maths, Science, and Computing.
The Oxford International Curriculum creates a classroom culture where students are inspired by lifelong learning, puts "fun" at the heart of the program by bringing happiness to teachers and students, develops Global skills help students succeed in an ever-changing world, fostering creativity, sparking curiosity and shaping the future.
Besides, academic knowledge and practice are still guaranteed with the optimized National Program, combining talent discovery and quality development with the Growing Talent Program.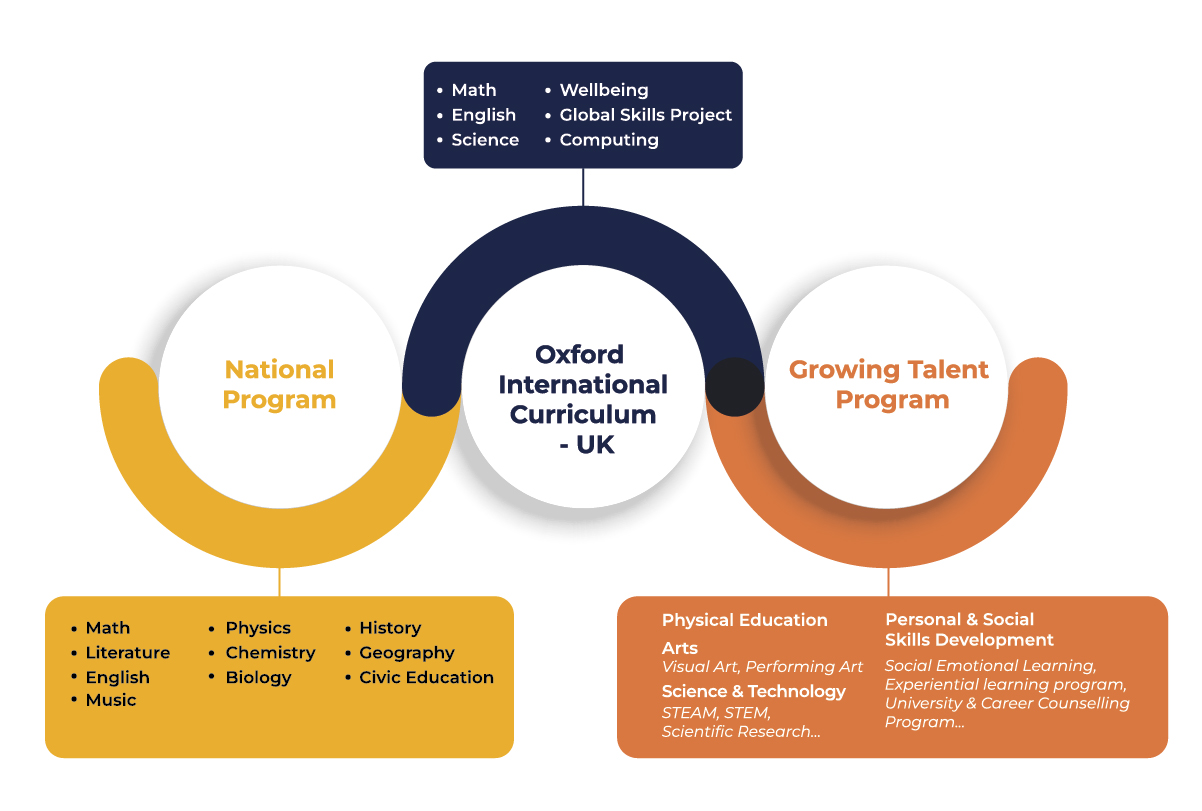 STUDY PATHWAY
The OIC establishes a smooth transition across every stage of their educational journey, from Early years through Primary to High School, preparing them for academic success in international GCSEs, AS and A-levels, including in OxfordAQA examinations.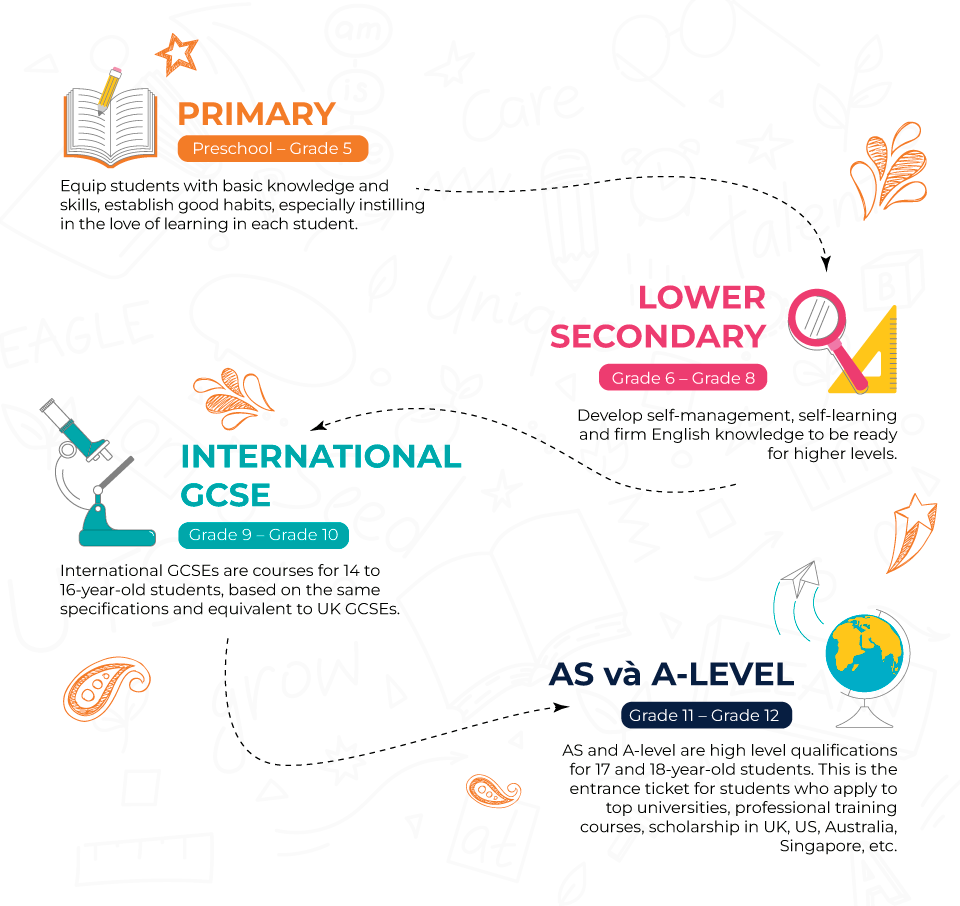 LEARNING RESOURCES
The Oxford International Curriculum uses world-class Oxford resources. The curriculum, teaching materials and competency assessment system is compiled and approved by Oxford University Press experts. Additionally, the various online learning resources help students and parents acquire and practice knowledge actively.
SUPPORTIVE LEARNING ACTIVITIES
Students can take part in the various experiential ecosystem, integrated with the main learning program to consolidate knowledge as well as firmly enhance the learning hobby and motivation: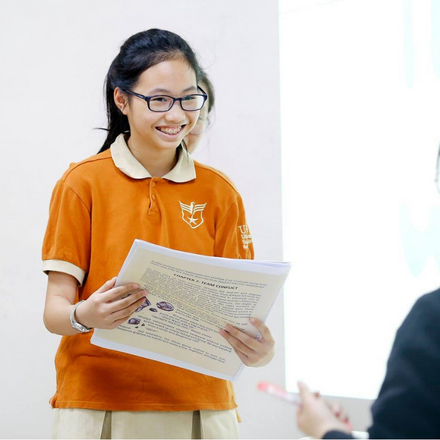 Global Skill Projects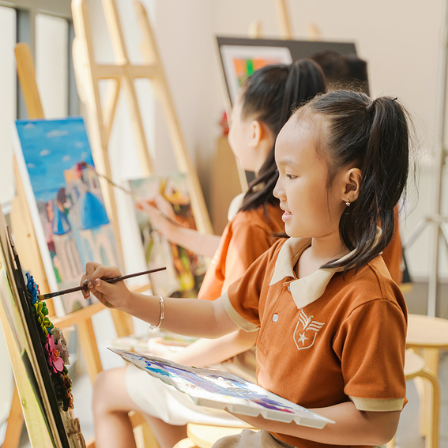 Social Emotion management activities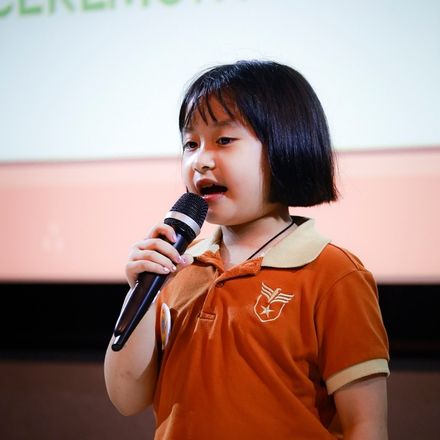 Languages skill developing and learning habit shaping activities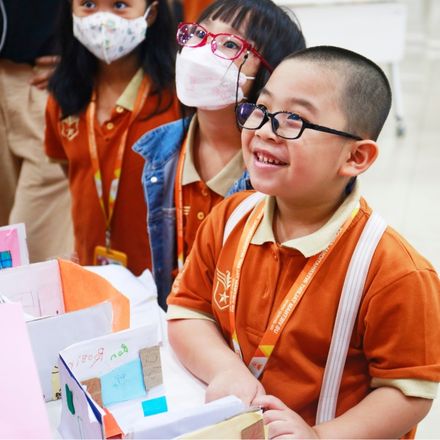 Cultural and social experiential activities