Do you believe that "time machine" truly exists?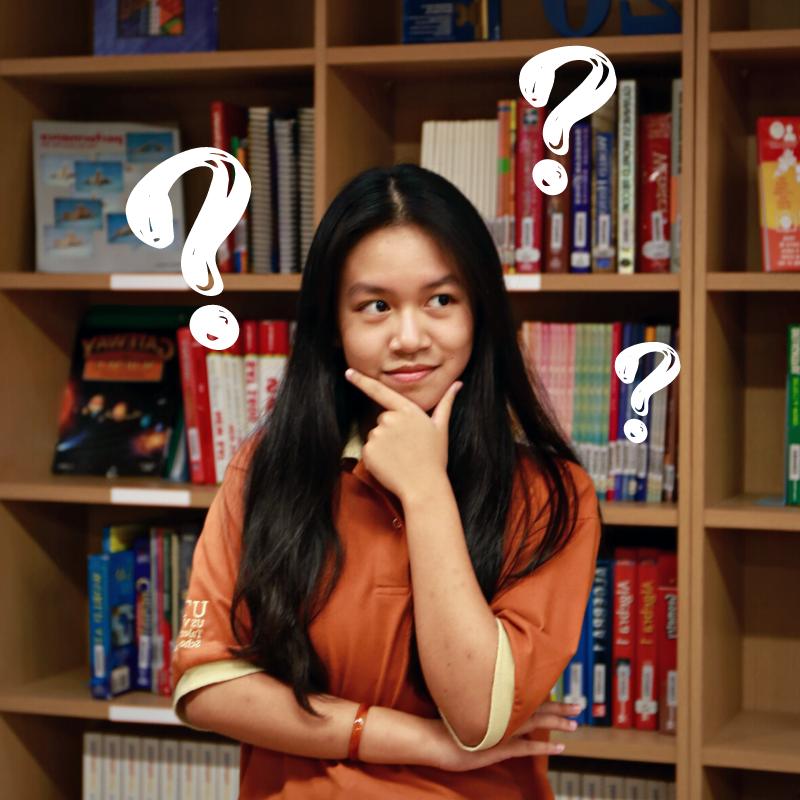 Do you believe that "time machine" truly exists?
Through millions of years of evolution, humans have been discovering the wonders of the world and consolidating a vast treasure of knowledge for the next generations. Aside from great inventions, there are still unsolved mysteries in the flow of history. How can we travel through time to find answers?
With The Time Travellers 2023 Summer Program, we can do it! During four weeks of study from June 16th to July 19th, 2023, this train will transport us back in time to the key moments that marked the milestones of humanity's evolution.

Diverse experience

Contemplating new fields

International integration

Connecting the world
Where will
The time travellers 2023

go?
Where will
The time travellers 2023

go?

Through each week of The Time Travelers 2023, students will visit a time station corresponding to each stage of human development. At each station, they will be incarnated and experience human life in each period. UTS is sure there will be many surprises and students will find answers to many questions about the past.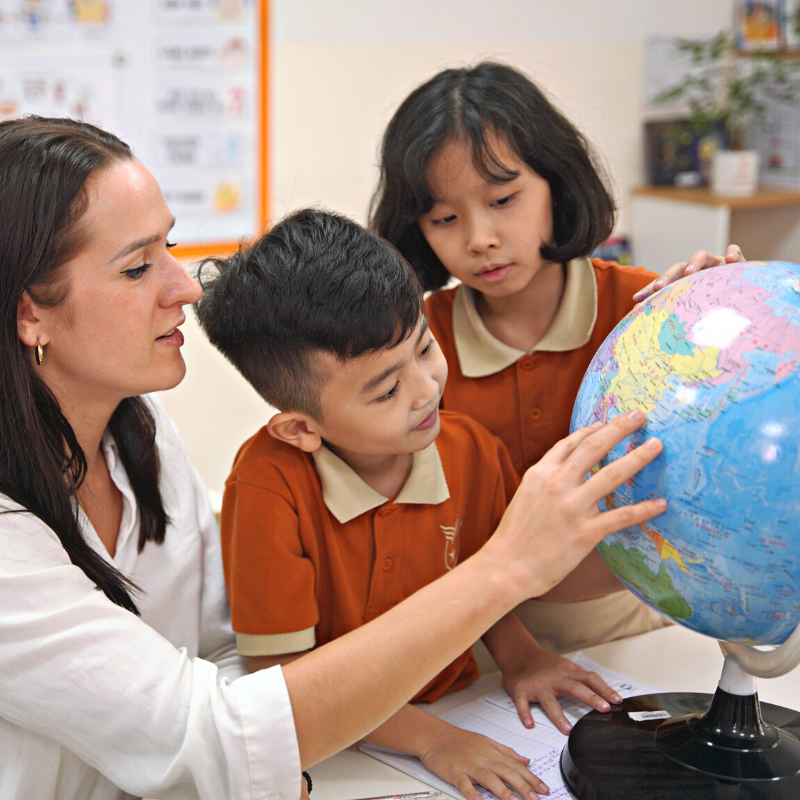 Each week is a challenge in the flow of history
 

Week 1: Prehistory – The Survivor: 

Let's travel back to the time when people emerged and started making primitive stone tools. We will change into prehistoric humans and use simple equipment to learn how to survive, strengthen our analytical and problem-solving skills as well as our capacity to collaborate with others and be creative.

 

Week 2: Agricultural Revolution – The Cultivator:

During this period, farming and food preservation replaced hunting and gathering. At this state, we will be true farmers, researching solutions to optimize crops with different environmental conditions and resources, as well as building a knowledge base of pre-industrial society.

 
Week 3: Industrial Revolution – The Architect:

Having a look at the rapid change in the appearance of machines and the development of key industries: textiles, steam engines, vehicles, etc. As UTS Architect, we learn how to design production models while finding a balance between economic development, the devastation of war and environmental protection.

 

Week 4: Digital Revolution  – The Global Citizens:

"The flat world" is our last stop on this journey! Here, we will become true global citizens with skills: communication, critical thinking, presentation, etc., and understanding of social issues. We will better understand ourselves and the community, love and try to protect our peace.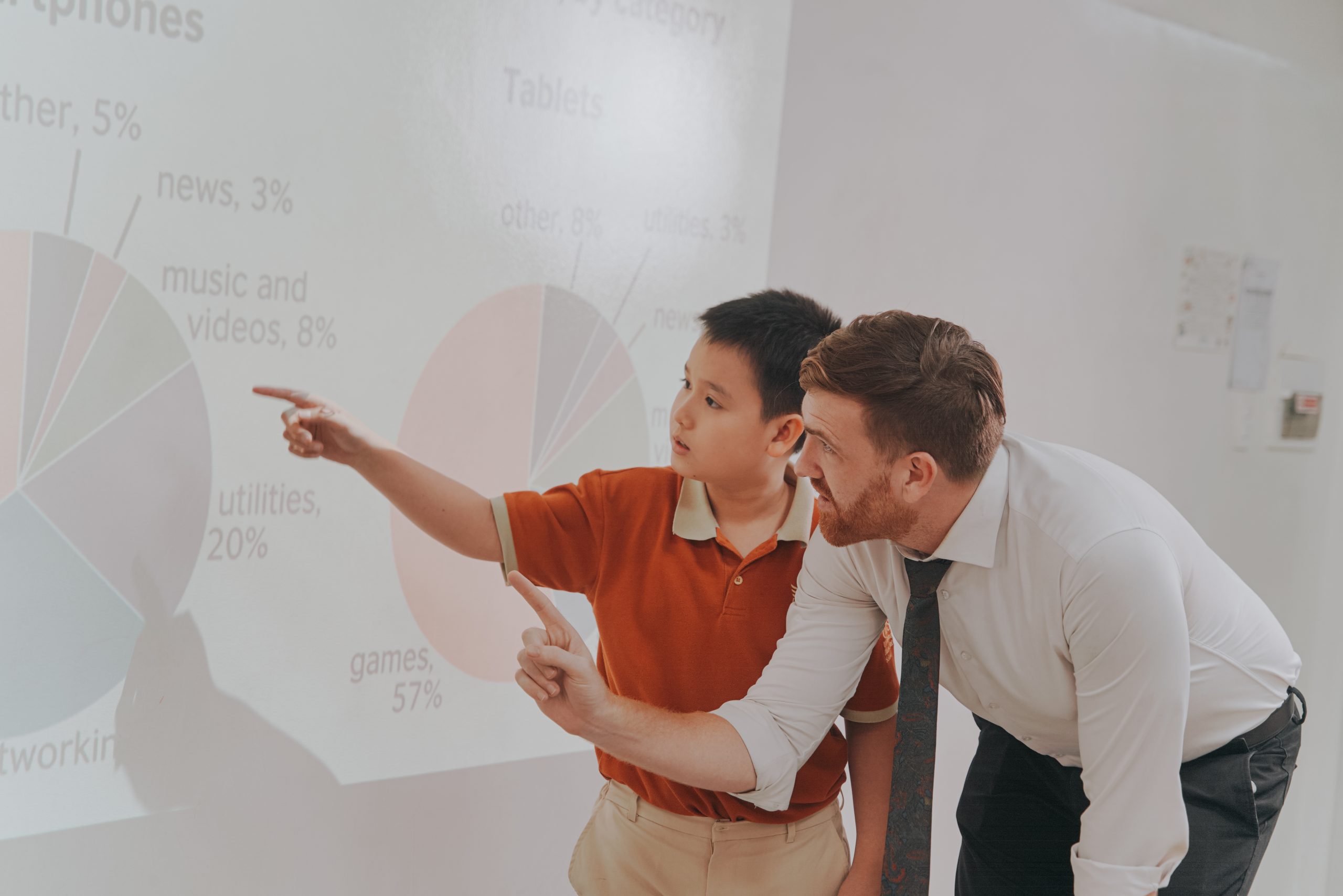 Are you ready to step on the "time machine" with UTS?
To start the journey called The Time Travellers 2023, students can decide which is the most suitable path for them, including Bilingual Journey and International Journey. It is promised that each journey will be full of interest and offer them a wide variety of novel experiences.
Bilingual Journey – The excursion of comprehending expertise
This journey is the reconciliation of 3 programs: the Foundation of Understanding Program, the Fun English Program, and the Growing Talent Program.
1. The Foundation of Understanding Program (25%): Ensure the development of foundational competencies through knowledge of natural and social sciences, basic, practical, and up-to-date skills.
2. The Fun English Program (40%): It would be beneficial to experience learning activities conducted by foreign teachers. Thus, students' lexical resources will be accumulated through each growing point of life by covering diverse topics, cultivating reading comprehension and communication skills.
3. The Growing Talent Program (35%): To develop social skills and core qualities are to participate in weekly sports, arts, etc., in terms of maintaining a balance of mental and physical practice.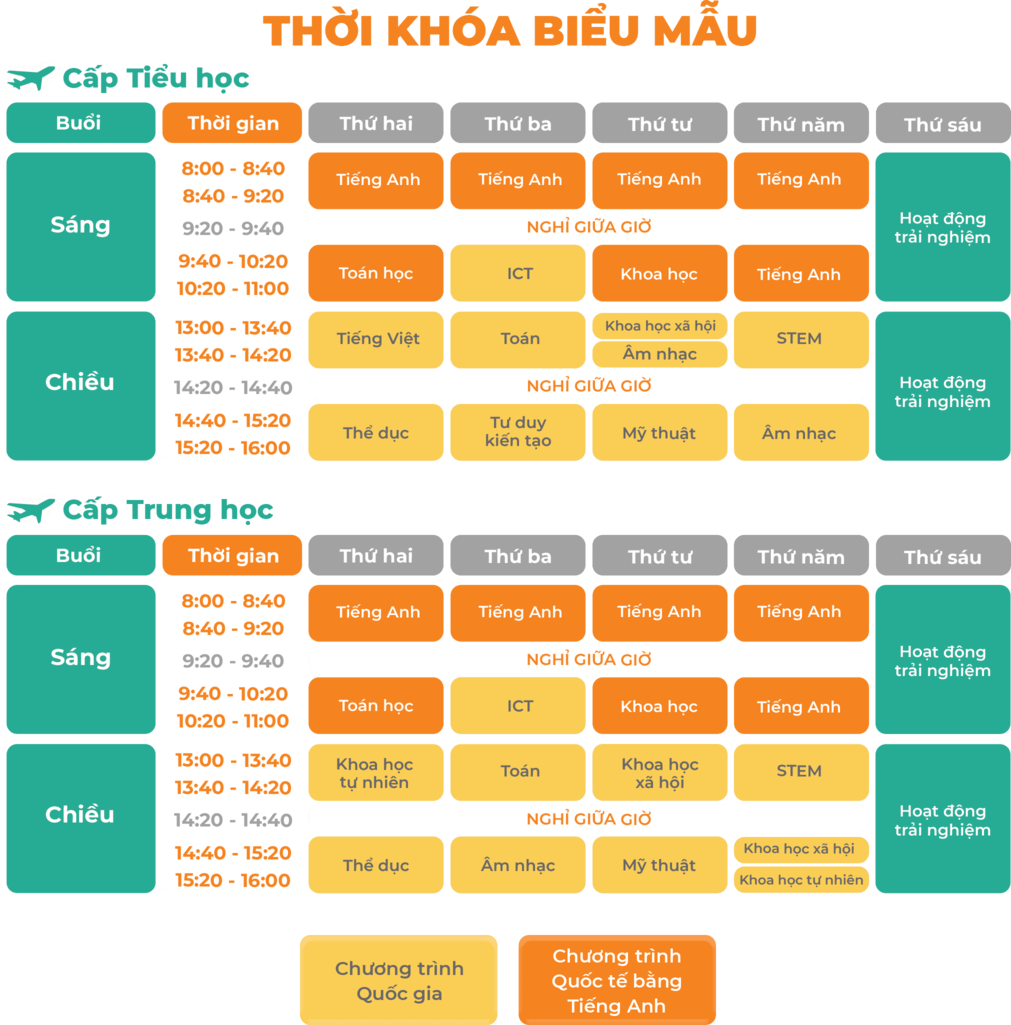 International Journey – A trip beyond all barriers
Besides discovering the quintessence of each historical era, the International Journey will be an adventure to new lands – where we can communicate mostly in English during 4 weeks of travelling together.
In English time, we will study with foreign teachers during 75% of the lessons and the remaining 25% will study with Vietnamese teachers. This is the time when we will work together to improve our language skills quickly, proactively, and effectively.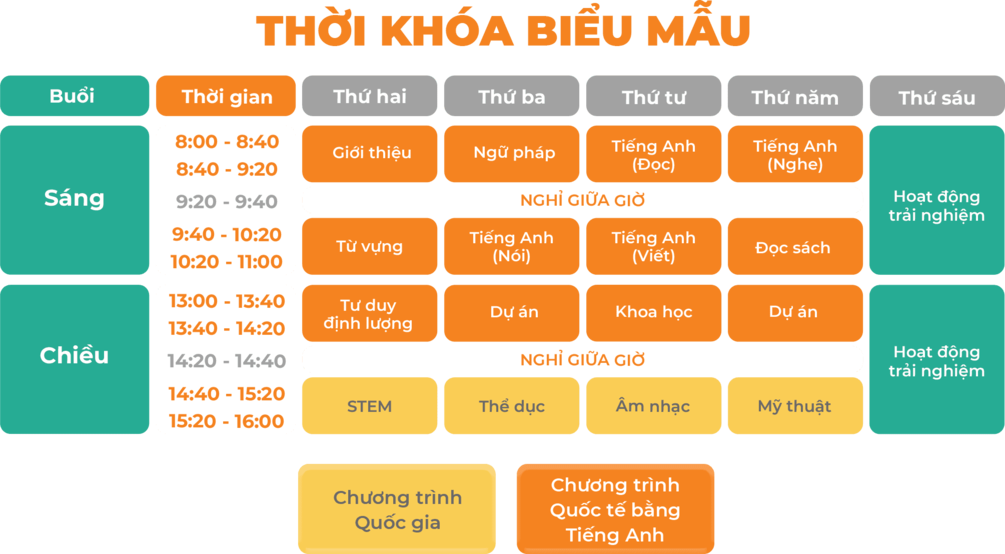 The Experience to understand and grow up
UTS believes that what we see with our own eyes and experience is the knowledge that remains in our minds for a long time. That is also the real value behind each lesson. It's great because every Friday, students will be able to participate in interesting topic activities to freely explore, learn and feel.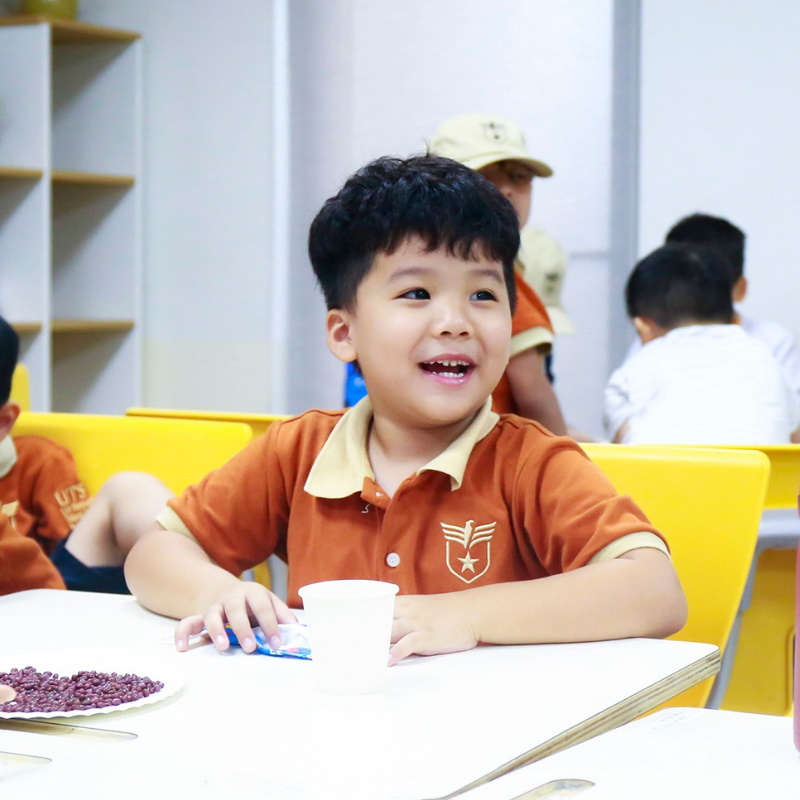 WEEK 1: THE SURVIVOR
Practice survival skills in a primitive environment.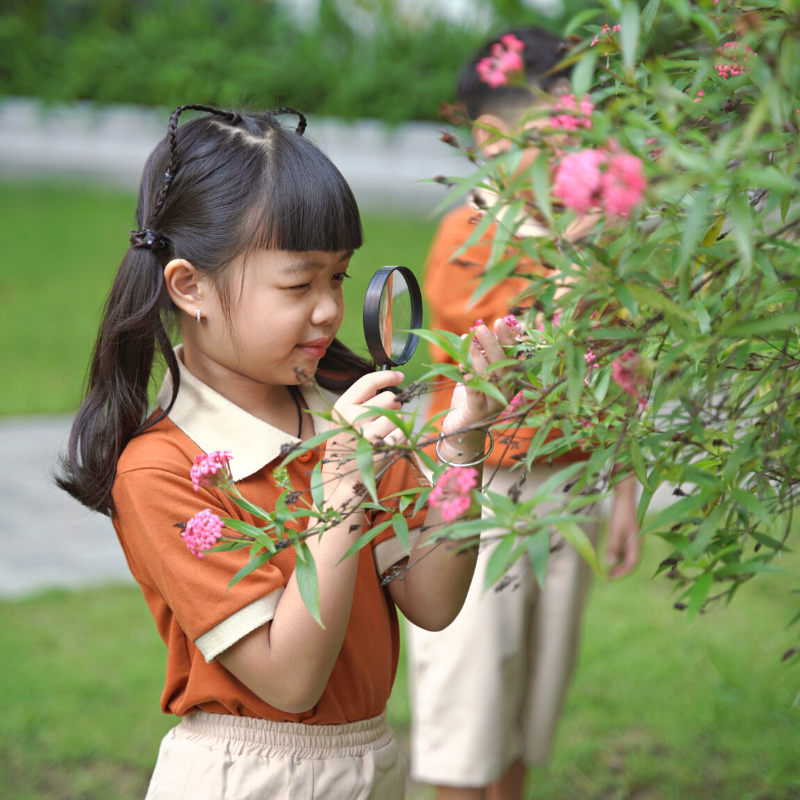 WEEK 2: THE CULTIVATOR
Research plant diversity & farming patterns with different habitat conditions.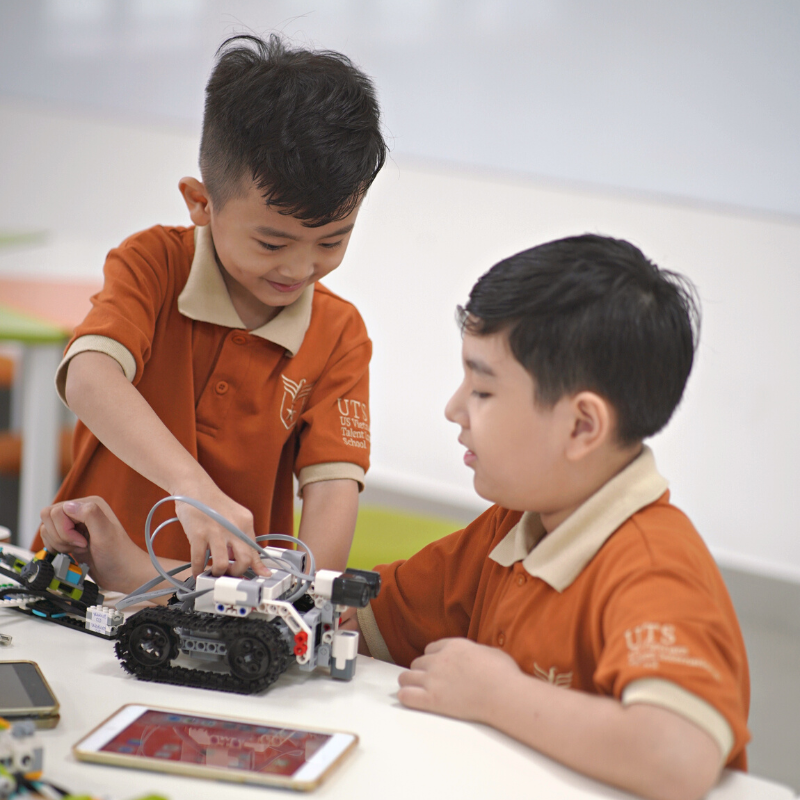 WEEK 3: THE ARCHITECT
Technical analysis, industrial engines to balance explosive urbanization & environmental protection.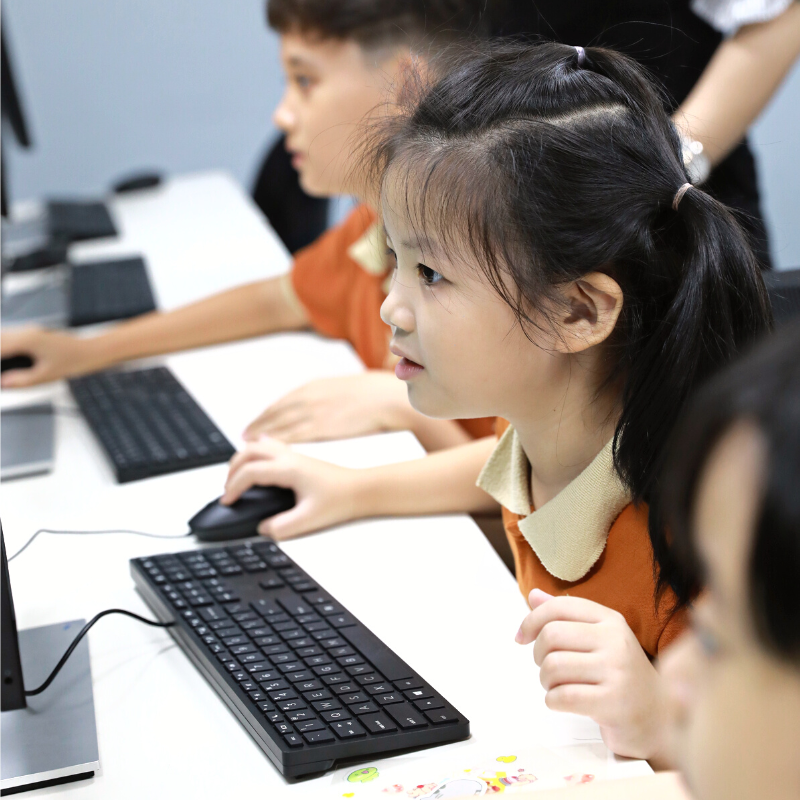 WEEK 4: THE GLOBAL CITIZEN
Explore the "Flat World" and practice 21st-century skills.