UTS is full of green on the International Mother Earth Day
TIN TỨC

22/04/2021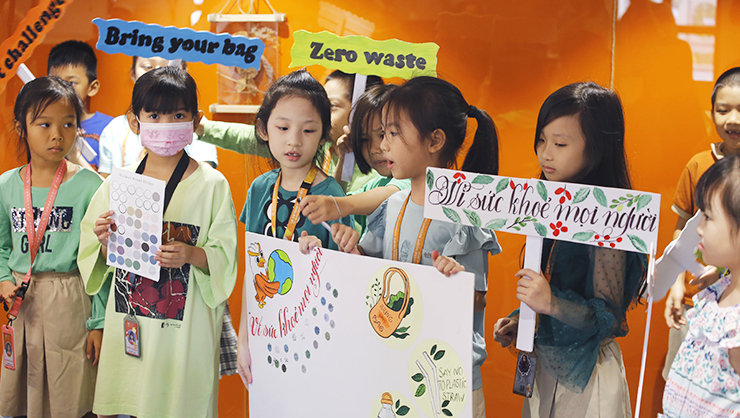 April 22nd is selected by the United Nations General Assembly as the International Mother Earth Day. With the atmosphere of this special occasion, UTS community wore green costumes to school together. The UTS campus is covered by green color with many messages about keeping awareness about maintaining and developing the natural environment around us.
Within today, students of Primary School launched a meaningful activity in the project "For everyone's health". UTS-ers shared about the values of environment and encourage their friends and teachers to limit using single-used plastic to protect our ecosystem. The colorful stickers on the board were commits of UTS community for the sustainable development of the World, especially about the environment protection.
Not just on this day, let's raise awareness about maintaining the green – clean – beautiful environment every day. The richness of the Earth is the primary condition for human beings to build up more meaningful things in the future.