"Little swimmers" of UTS with admirable effort
TIN TỨC

23/01/2021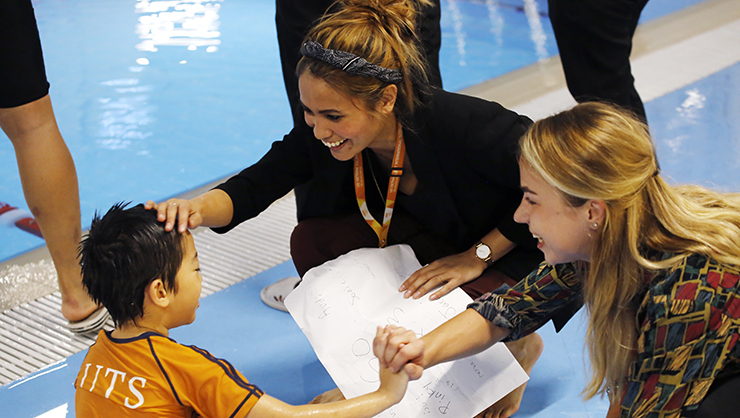 Along with tug of war and basketball, swimming is the next event within the framework of "UTS Sport Games 2021". The swimming pool of UTS welcomed the participation of little swimmers with high spirit. UTS-ers need complete the 25-meter swimming lane within just one chance which required students having good health and high concentration on their own turns.
It was so surprised to witness the "fighting" spirit of UTS-ers. All of them tried their best to conquer the swimming lane, even though they were in the first place or left behind. There were some "little swimmers" who were tired but just took a moment to regain the strength and then continued to finish their turns.
Supporters including students, teachers and staffs of UTS cheered the swimmers with all their hearts. Everybody created an exciting sport day after classes with books and knowledge. Hope that UTS-ers will always maintain their passion with sport to build a strong physical strength for themselves.